Details

Written by

Chelsey Drysdale

Category:

Caveat Lector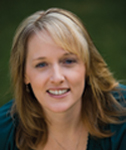 Last week, I attended my first IPC Designers Council Cascade (Seattle) chapter meeting, where I was greeted by a welcoming group of designers and long-time industry experts, including the featured speaker, Dock Brown, co-chair of the IPC DFX committee, and Tim Mullins, the chapter's president.
Prototron Circuits hosted lunch in a small lecture hall on the beautiful campus of the Lake Washington Institute of Technology in Kirkland, WA.
Read more: IPC Designers Council Chapters Help Members Stay Connected, Informed
Details

Written by

Mike Buetow

Category:

Caveat Lector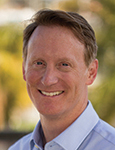 What's in a name?
We probably ask that question about 10,000 times over the course of our lives. It often starts with our own. How many times did you complain – loudly or under your breath – about your own name? "Mine's too common/uncommon/plain/weird," etc. A name is just a name, but for many juveniles, it's their introduction to branding.
I attended a parochial school for eight years. At one time, no fewer than five of the 20 or so boys in my class were named Michael. And "it wasn't me, it was the other Mike" could only fool the nuns for so long. At one point, probably around third grade, in the faintest of hopes to distinguish myself, I remember telling classmates and teachers to call me by my middle name: John.
That didn't take either. And so went my early attempts to raise my "personal brand."
Read more: Just Who is the Designer or Engineer of Today?