Details

Written by

Bill Hargin

Category:

Material Matters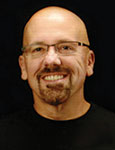 Mitigation techniques and costs of designing around glass-weave skew.
Au: This column is a comprehensive follow-on to the July column introduction on glass-weave skew. With some overlap, these may be read together or independently.
In my July column, I introduced the causes of glass-weave skew (GWS) and when or why a hardware designer might care. In part two here, we discuss mitigation techniques and cost. In part three, we'll do a deeper dive on the impact of glass styles on precipitating or mitigating skew.
While it is a real problem, it's hard to characterize because it is statistical in nature. What is the chance one line in a pair will see a different dielectric constant than the other? It depends on the pitch of the lines, the length of the lines, the laminate composition, and the relative chance alignment of the glass bundles under the two lines.
Read more: How to Avoid Getting Totally Skewed, Part Two