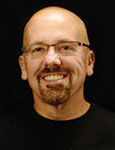 Can signal-integrity test vehicle results be accurately simulated?
Ed.: This is Part 2 of a three-part series on preparing for next-generation loss requirements.
Here in Part 2 of the series, I'll outline the means by which insertion-loss requirements are determined. In Part 3, I'll suggest a better method for obtaining more accurate Df numbers without having to go to the trouble of building test boards.
As I stated in last month's column, if you want to stay on top of the parameters that contribute to loss, there are a lot of factors to juggle. Frequency, copper weight, resin system, glass characteristics, dielectric thickness, trace width, copper roughness, and fabricator processing all contribute to the discussion if you're savvy, driving fast, with both eyes open.
To continue reading, please log in or register using the link in the upper right corner of the page.
---