Details

Written by

John Burkhert Jr.

Category:

Designer's Notebook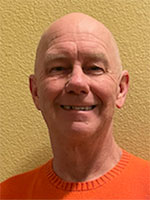 Keeping some margin on the table increases the chances of immediate success and leaves a little bit for later.
There are many more ways to constrain a PCB layout than when I started my journey as a semi-intelligent designer. Guardrails were put in place to smooth transition into fabrication once the layout is completed. The other thrust of newer rules concerns the shrinking timing budget of our digital interfaces, particularly the memory banks.
We have so many aspects we can control that it can be tempting to disable or ignore some of them. That is a completely rational choice to make. New features take time to learn and implement. It may not be so easy to get everyone on board for a new feature or a whole new iteration of the software.
I remember getting buy-in to move up to a different whole number revision of the ECAD tools by reminding the team we didn't have to use any of the new features and could go on using the tool exactly as before. It's easy to get comfortable with what you have if that gets the job done to everyone's satisfaction.
What we do is observed by many of the people around us. A narrow focus ends with the various EEs and your management team. Truly satisfying everyone takes a much wider view of the situation. Who is watching? Practically the whole company – and then some.
Read more: Reasons to Go Beyond the PCB Constraints