Details

Written by

Duane Benson

Category:

Designer's Notebook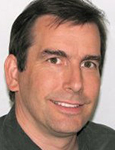 Check with your EMS each time before sending your BoM.

Most of the electronics design world is by now aware we're in a very serious period of component shortages. Ceramic capacitors seem to be the hardest hit, but other passives, as well as a variety of connectors and silicon parts, are also caught up in the shortage storm. Allocation and shortages hit every few years, but this one seems the worst in recent memory. It could be a problem until 2020, and the supply chain and world of components manufacturers will likely be a different animal coming out of it.

So, you might ask, isn't that just a problem for high-volume producers? No, I would answer. It affects anyone, regardless of volume. The exact way it hits and what you can do about it may vary, but it has, or soon will, hit all of us.


Read more: Top 5 Ways to Mitigate Component Availability Problems
Details

Written by

Tom Whipple

Category:

Designer's Notebook
A co-design solution for a wireless RF flip-chip design dilemma.
Read more: RF Module Shrink