Details

Written by

Mike Buetow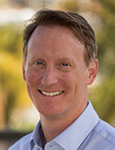 More than 15 years ago, the Restriction of the Use of Hazardous Substances in Electronics (RoHS) went into effect with great fanfare. While it had far-reaching effects, the most prominent material affected was lead.
Lead has for decades been the industry's bad boy. (I'd say red-headed stepchild, but I am still mostly red-headed.) Several attempts were made in the US alone to eliminate its use, and the remediation and eradication efforts for lead in plumbing has had a pronounced effect on lowering rates of birth defects and learning disabilities. While an EU mandate, RoHS had a ripple effect throughout electronics-producing regions, and most eventually migrated to using lead-free materials in electronics solder as well.
As the early RoHS end-use exemptions expired, the number of electronics hardware applications using lead has become limited primarily to legacy high-reliability programs. One of the last holdouts has been the US Department of Defense, and even that pendulum is swinging. The last few US defense appropriations bills have included millions of dollars in funding to support the transition of various aerospace, defense and high-performance electronics to lead-free technologies.
But as we focus on the molecules, are we missing the larger compound? By that I mean the ability to recycle and reuse the materials in electronics products, regardless of their relative toxicity?
---
Michael Kirschner, president of Design Chain Associates, thinks so. As he explained to PCEA chief content officer Chelsey Drysdale in March on the PCB Chat podcast, many of the directives and regulations, while well-meaning, have fallen short of their ultimate goals, which was to change manufacturer behavior. And yet it is manufacturer behavior that must change if the needle is to be moved. After all, it's been years since the packaging containing electronics came adorned with the green lead-free labels that signified to consumers they had a choice to buy eco-friendly products.
Born about five years prior to RoHS, the Waste Electrical and Electronic Equipment Regulation (WEEE) directive mandates electronics recycling. Compliance rates, however, have been stubbornly low. The percentage of e-waste that's properly recycled hovers around 40% per European Commission data, well below targets.
According to Kirschner, manufacturers have been reluctant to change their ways. "Fundamentally, we're still using the classical linear product lifecycle process to design products and manufacture them. And really, manufacturers haven't made changes to process or design to products to make them more recyclable or more reusable. They've just paid the amount of money the recyclers and member states are asking and said, 'OK, it's your problem now.'"
Last month, the EU held an open comment period for the next revision of RoHS. One possibility, says the EU, is merging RoHS with the EcoDesign directive, also known as 2009/125/EC.
Kirschner thinks the EU will try to bring RoHS into alignment with the Circular Economy Action Plan (CEAP). The circular economy serves as a more holistic way of addressing environmentally sound recovery and disposal of waste, including electronics. In real terms, per the US EPA, the circular economy aims to eliminate waste through "superior design" of materials, products and systems, including business models.
Says Kirschner: "I think they're going to try to tie this all together to be more sensible and coherent, rather than have RoHS, REACH, EcoDesign, Persistent Organic Pollutant (POPS) – all these different regulations impacting one aspect or another of the electronic product and the design of that product. I don't know how they plan to make it more coherent, but I certainly expect to see changes to a regulation that simply bans substances like RoHS to make it more circular."
Likely, changes are coming. While Europe has often worked past deadlines for new publications, the European Commission says the RoHS revision is expected by the fourth quarter of this year. Industry can and should coordinate coherent feedback to ensure any changes are actionable and effective.
RoHS brought many changes to material systems, in particular ramped use of tin-silver-copper, high-tin and tin-bismuth alloys, among others. In many cases, the changeover revealed improved performance that might never have been noticed had assemblers not been forced to switch.
But we must also take measures to ensure our own product designers understand the novel materials available that might not only be equal to or better than the current crop in performance but also recyc-lability. And those same designers must have access to best-in-class information on how to, you know, design products that can be reused.
Those interested in moving forward – or should that be moving in circles? – would be wise to consider PCB East (pcbeast.com), coming April 11-13 to Marlboro, MA. Bump elbows with those at the leading edge of technology development. We'd love to see you there.