Details

Written by

Mike Buetow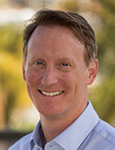 Speaking, as we were last month, about the current environment for electronics production, we noted the well-publicized layoffs at several blue-chip companies. Tech brands such as HP, Dell and Microsoft all announced pending workforce reductions through direct cuts and attrition ranging from 4,000 up to 12,000.
But insofar as the electronics design to manufacturing supply chain is concerned, jobs are plentiful and hiring proceeds apace. That's according to several tech recruiters and job search experts we spoke with last month.
In fact, companies in our space are ramping recruiting for positions at all levels, from techs to upper management. And some new trends are appearing, especially as firms look to gain a tighter hold on hard-won customers.
Read more: Hiring Lines: Manufacturing Supply Chain Ignoring Tech Layoffs