Details

Written by

Kelly Dack, CIT, CID+

Category:

The Route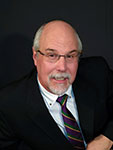 Some of our favorite subject-matter experts explain what motivates them.
In this month's column I introduce a few of our inspiring women PCEA leaders. Next, PCEA chairman Stephen Chavez offers his take on the importance of diversity in a collective organization. As always, I include our list of professional development opportunities and events. Last, I tease some upcoming coverage on one of the PCEA's educational networking events.
PCEA Updates
One of the most inspiring events I've had the opportunity to cover over the past decade was an early morning Women in Electronics at IPC Apex Expo. This event brings together women in the electronics industry to join their colleagues across the supply chain to network, share ideas, and discuss career experiences. It is an opportunity for women in the industry to learn from and inspire one another.
Recently, I've appreciated that within our PCEA meetings, we experience that same zeal with our executive staff every time we convene. It is not difficult to realize the impact of leadership by women in electronics in the PCEA. Many of our leaders – including women – reach out, team up, and work together to tackle many of the tough tasks that must be accomplished as the PCEA moves forward.
To continue reading, please log in or register using the link in the upper right corner of the page.
Read more: PCEA and Women Industry Leaders