Details

Written by

Stephen V. Chavez, MIT, CID+

Category:

The Route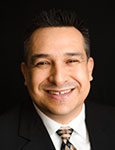 Reports from San Diego, RTP and AltiumLive.
As the second half of the year is quickly passing by, we have seen many continued activities in our industry regarding PCB design. From the PCB West conference held in mid-September in Santa Clara, CA, which was another huge success and always exceeds expectations, to AltiumLive 2019 held in early November in San Diego; both events were hugely successful and had great turnouts. We also have had some activity within our local IPC Designers Council (DC) chapters, such as the San Diego Chapter, which held its final chapter meeting for the year in late September. Here is a brief breakdown of these recent fall activities.
Read more: The Digital Route: Chapter Meetings Put a Fine Coating on Education