Details

Written by

Duane Benson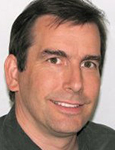 Newer intelligent CAD output files reduce errors.

Manufacturing is all about taking data from the designer and delivering good working circuit boards. Well, it can be just data – as in full turnkey – or data plus some parts and or PCBs, as in a partial turnkey or a kitted job.

Regardless of whether parts and boards are sent, or if the EMS procures everything, your manufacturing partner needs good data, and a lot of it. That data are the difference between the working boards you want and need and a random jumble of expensive paperweights.

As an EMS, we need a bill of materials (BoM), the job specifications (which you give us by ordering and describing any special instructions on our website), and the CAD design files. Fab and assembly drawings are always a good idea, too. A little extra time spent on the files sent reduces risk, and that's a very good thing.
Read more: Electronics Manufacturing Files: What We Need