Details

Written by

John Burkhert Jr.

Category:

Designer's Notebook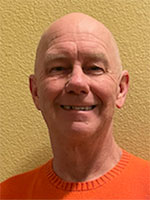 Shake, rattle and roll: Your devices often experience it all.
The stark choices of organisms are to adapt, move or die. Our electronics sometimes tough it out so we can do our jobs or simply have a good romp on our favorite ride. No matter the purpose, extreme weather puts an electrical system to the test.
Whether the element is sand, saltwater, sunshine or perhaps a lack of thereof, many dangers age a system prematurely. Most faults caused by the environment are single-component failures. Okay, a part failed. Why? What is the root cause, and what can we do to prevent it from becoming part of a larger trend? Answering that two-part question is the gist of reliability engineering.
What broke is not always evident. Cosmetic damage or a burn scar may point the way if you're lucky. In most cases, diagnosis is not that easy. Check connectors first, while the board-level investigation usually centers around the FETs that bring power to the device that is out of spec or failing altogether. Somewhere in there a tiny junction has burned up. The repair and return unit or perhaps field service technicians are a good source of reliability anecdotes.
Read more: Preparing a PCBA for Harsh Environments