Details

Written by

Mike Buetow

Category:

Caveat Lector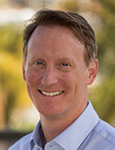 I left off last month on the subject of progress. "Are you making progress?" I asked. "In your career? In your life? And if not, do you plan to start?"
We at UP Media Group are planning to start right now. Last month, during our annual PCB West trade show, we announced the signing of a letter of intent to sell certain assets, including this magazine, to the Printed Circuit Engineering Association. More on that in a moment.
In its two short years, PCEA has already established itself as the leading association for printed circuit engineers. The leaders of the Designers Council formed it after IPC, its longtime benefactor, decided to go a different direction. The trade group has ties to SMTA and the European Institute for the PCB Community (EIPC), among others. And it is the certifying body for the PCE-EDU Printed Circuit Engineering Professional curriculum.
What, exactly, does this change mean? I'll answer three ways.
First, for PCEA, it acquires the PCB West and PCB East trade shows, PCD&F/CIRCUITS ASSEMBLY magazine; the PCB UPdate digital newsletter; the PCB Chat podcast; the PCB2Day workshops; and Printed Circuit University, the dedicated online training platform. It also includes all the databases and related websites, among other things. The move makes PCEA a significant player in terms of its capability to reach a huge audience of printed circuit designers and engineers, fabricators and assemblers, not to mention the massive trove of content it has for those audiences.
To continue reading, please log in or register using the link in the upper right corner of the page.
---