Details

Written by

Mike Buetow

Category:

Caveat Lector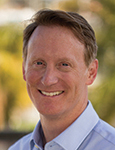 Over the past couple months, I took my now 14-year-old on his first electronics manufacturing factory tours. He had visited a vocational school with his 8th grade class, but I think it really opened his eyes to what real-life manufacturing looks like. He's not considering vocational school, but I think it's important that he – and all kids his age – understand what really goes on in (well-run) factories.
As background, "14" knows what a circuit board is, but has no knowledge of how they are made or assembled. At IMI PCB and Lightspeed Manufacturing, both located in Haverhill, MA, he was able to see the basic operations up close, and listened to explanations of how boards are transformed from digital 0s and 1s and schematics to large green (or other colored) panels and arrays, and then screened with solder paste and assembled, and (sometimes) reworked. Both plants are low-volume, high-mix operations, which altered his impression somewhat, for as a kid with multiple handhelds of his own, he naturally expected to see machines pumping out cellphone boards every three seconds.
Before he entered, I asked what he was expecting to see inside. "Mainly machines," he said, "because since the Industrial Revolution and the invention of mass production, we are in an age where machines are huge parts of our lives. I think the machines are doing the work, and people are just here to help run them." He was in for some surprises.
Read more: Smells Like Teen Spirit