Details

Written by

Mike Buetow

Category:

Caveat Lector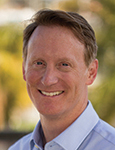 President Donald Trump issued an executive order in March that introduced an often-threatened but rarely used measure to the world economic picture: tariffs.
Trump's edict, which as of this writing was due to go into effect on Mar. 23, places onerous taxes on imports of steel and aluminum – 25% and 10%, respectively. The moves, the president said, were to reset trade imbalances and protect domestic metal producers, which have been decimated over the past two decades.
Or have they? The adjusted domestic steel production year-to-date through Mar. 10 was 17.2 million net tons, at a capability utilization rate of 74%. That is down 0.2% from the 17,221,000 net tons during the same period last year, when the capability utilization rate was 74.6%.
By comparison, total and finished steel imports over the same period were a combined 7.6 million NT net tons. The estimated finished steel import market share is 25% year-to-date.
Read more: In Washington, a Rare Opportunity to Rebuild an Industry