Details

Written by

Mike Buetow

Category:

Caveat Lector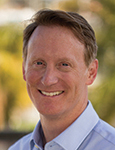 The headlines of late have been filled with reports on the pending US ban on domestic companies from conducting business with Huawei.
In submitting the order, President Trump cited cyber-warfare, espionage and threats to US national security as rationale for the ban.
Less noted: the impact on bare board suppliers from China. After all, the executive order "prohibits transactions that involve information and communications technology or services designed, developed, manufactured, or supplied, by persons owned by, controlled by, or subject to the jurisdiction or direction of a foreign adversary" as determined by the Commerce Secretary.
So, while Huawei is a $100 billion company, larger than IBM, Sony, Hitachi, Panasonic and all but a few other tech firms, the declaration could have tentacles that reach far beyond the Chinese OEM. Even if all the defense industry primes, for instance, buy all their boards onshore (doubtful), many others do not, including the financial markets and key industries such as nuclear, power, and so on.
Read more: 'Huawei' E.O. Portends Total Supply-Chain Chaos