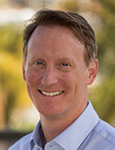 I'm often asked what I think the electronics manufacturing company of the future will look like. I know this: It will be different than it looks today.
Why am I so confident? In part because today's firms don't look like they did when I entered the industry in 1991 (yikes!). Back then, dominant players were the bluebloods like IBM, Digital Equipment and Hewlett-Packard (you may know them as HP). These were all-in-one firms. They designed chips, fabbed boards, built assemblies, and shipped their own products.
Then someone got the bright idea that "merchant" (the terme de ce jour, as opposed to captive, meaning in-house) manufacturing businesses could unlock value by spreading costs of production across many customers and ensuring close(r)-to-steady-state operations. In reality, that never quite happened, but the mass outsourcing that took hold has never ceded ground.
There's a saying in journalism that you should follow the money. As I note in our annual CIRCUITS ASSEMBLY Top 50 listing of the largest EMS companies, which starts on page 36, we track more than 115 publicly traded EMS companies. And that's even after some really large ones like TPV and Shenzhen HyteraEMS have gone private in recent years. While private equity is in the game today in a major way, we've seen this play out before. In the late 1990s and early 2000s, fabricators and EMS companies were the hottest dates at the prom. Then midnight struck in the form of the dot-com bust. Billions in valuation went poof. So did the PE guys. They are back with a vengeance, but it won't be forever.
To continue reading, please log in or register using the link in the upper right corner of the page.