Details

Written by

Mike Buetow

Category:

Caveat Lector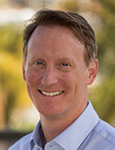 I once heard the actor Tom Hanks – probably the first time he's been referenced in these pages – describe a brain game he plays with friends. The challenge, he explained, is to define a concept in as few words as possible. The example he offered was "time," which he characterized as "progress."
Now, it's easy to find physical and historical examples that disprove Mr. Hanks' conceptualization.
More than a few readers probably studied physics in high school or college. Einstein's relativity theory of time, of course, states that time changes depending on your frame of reference, and that the faster you travel the slower time moves.
And the ecologist and author Jared Diamond argues that there's evidence some populations such as Austronesians began to use metal tools – an obvious improvement over rocks and bare hands – only to later shed them.
Much, much earlier, the Greek philosopher Aristotle surmised that change is distinct from time because change occurs at different rates, whereas time does not.
Where these ideas converge, however, is around the notion that progress means change.
To continue reading, please log in or register using the link in the upper right corner of the page.
Read more: Making Progress
Details

Written by

Mike Buetow

Category:

Caveat Lector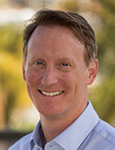 Years ago, ahead of a US election, I used this space to pen an open letter to the new president. I wrote that the race for office was heated and intense, but the winner should put aside any ill feelings and work toward the betterment of all Americans.
The column was timed to hit readers' desks in November, just after the election results were announced. Magazine deadlines being what they were, of course, I wrote it in early October – more than four weeks prior to election day. In short, I submitted it to the printer having no clue who was actually going to win.
More than a few readers didn't catch that little nuance, and they filled my inbox with screeds both positive and negative about the outcome, projecting their own biases on my musings and utterly missing the point I was trying to make about leadership.
Since then, I've stayed away – far away – from anything that even hints of politics, sensing it's too charged a subject to use even as a metaphor for a larger point.
So, when an industry friend whom I respect more than he will ever know suggested I write an editorial about electronics companies requiring vaccination, and, in his words, "come out swinging in favor of it," my first reaction was indifference.
To continue reading, please log in or register using the link in the upper right corner of the page.
---