Details

Written by

John Sheehan

Category:

Getting Lean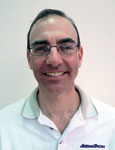 Needed: Methods to best predict and adjust to demand spikes.
Any supply-chain management executive will likely tell you that 2021 is 2020 on steroids. Reason: While 2020 had supply-chain disruption, the worst part of that disruption was followed by drops in customer demand due to Covid-19-related lockdowns, so the situation never worsened beyond spot shortages or transportation delays. This year, pent-up consumer demand combined with historic low interest rates supporting consumer spending is spiking product demand in multiple industries as consumers make purchases they delayed in 2020. 5G infrastructure is rolling out, demand has increased for electric vehicles, which have substantially more electronic components per car, and Covid-19 continues to drive higher medical equipment production. As a result, demand variations are changing schedules weekly. At the same time, constraints developing in the materials market are driving higher prices and longer lead-times. Transportation and freight resources are stretched, and pricing and lead-times are increasing. Covid-19 continues to cause some level of disruption as hot zones develop around the world. In short, 2021 will be a year where multiple variables are constantly in flux.
To continue reading, please log in or register using the link in the upper right corner of the page.
Read more: Materials Environment Drives New Challenges
Details

Written by

Hom-Ming Chang

Category:

Getting Lean
A near real-time feedback loop between layout and assembly.
Two core tenets of Lean manufacturing philosophy are eliminating defect opportunities and minimizing process variation. Consequently, most companies embracing Lean principles do some form of design for manufacturability (DfM) analysis to identify manufacturability issues either during design or in the new product introduction phase. In some cases, this is an automated feature of design software. In other cases, this is done manually.
SigmaTron has adopted a hybrid process that uses software automation to speed basic analysis, followed by an engineering review. This E-DFM software tool reduces the time it takes to create a detailed report from several days to a few hours and works with SigmaTron's existing Valor software platform.
Automating the process improves efficiency, since the engineering team reviews the automatically generated reports and suggests solutions for accuracy instead of individually performing a full analysis themselves. They then can make suggestions to further optimize the recommendations, as needed. The tool has been customized from industry-standard PCBA design rules and SigmaTron's equipment/process-specific manufacturing guidelines, so it reflects equipment and process constraints.
To continue reading, please log in or register using the link in the upper right corner of the page.
Read more: Optimizing Design for Manufacturability Analysis