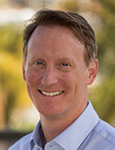 Twenty years has passed since the US was a world leader in printed circuit board fabrication production. And not just in revenues, which tended to run neck-and-neck with Japan. The US also had the capability and capacity to build the largest-format boards in volume.
That was 2000.
I remember talking with Jack Fisher, then the technical director of the tech consortium ITRI, about the coming year. We were reviewing the latest bullish industry forecasts, in which some of the major fabricators were quoting lead-times of six to 12 months(!).
That unbridled optimism prompted Jack to observe that any hope of the US investing in HDI technology would be pushed out at least another year. Since order books were full for large boards, fabs saw no need to invest in next-generation technology.
Or so they thought. Because, as we all know, then the dot-com crash occurred.
It's hard to believe that was 20 years ago. But we might be edging toward history repeating.
To continue reading, please log in or register using the link in the upper right corner of the page.