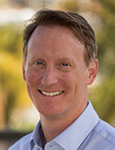 If the market is big enough, sooner or later Google will join it.
That much was laid bare in late June when the search giant cum OEM announced its latest venture, Visual Inspection AI, a new "purpose-built solution" designed to help businesses, including manufacturers, reduce defects and cut operational costs.
Now before you start doubting Google's temerity to dive into technology that cuts across almost every industry imaginable, remember we've been here before.
While the company today still counts on its hugely successful targeted search marketing program for the bulk of its revenue and profits, several other businesses it has launched have made serious inroads in their respective markets. These include broadband; telecommunications; autonomous vehicles; and human health gambits (marketed under the Verily Life Sciences name). Acquisitions brought it Nest Labs, the maker of smart thermostats. Less front and center, but just as integral, are Google's vast data centers, also known as server farms, which power its reach into just about every precipice known to man.
To continue reading, please log in or register using the link in the upper right corner of the page.
---