Details

Written by

Peter Bigelow

Category:

ROI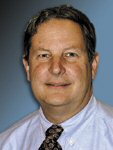 A sense of urgency most go toward protecting your tribal knowledge.
Every business keeps a mindful eye on critical assets. On any corporate balance sheet those assets are identified, valued and periodically updated. Indeed, business valuations are often tied directly to those assets, enabling companies to borrow money to acquire additional assets. Regrettably, no balance sheet includes or values the most important and valuable (and perhaps invaluable) asset a company has: tribal knowledge.
The term "tribal knowledge" is used to encompass all the knowledge, experience and wisdom a business's combined workforce brings to the game each day. It describes what for centuries has been a key asset of all businesses, especially manufacturers. Despite its importance however, historically it has not been universally acknowledged of value nor viewed as a competitive advantage that contributes to organizational profitability.
Read more: Business's Hidden Critical Asset