Details

Written by

Peter Bigelow

Category:

ROI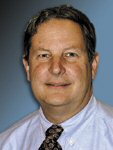 Fabricators and designers must communicate about new technology to verify its viability.
More often than not over the past couple of decades, new technologies, processes and options we fabricators have been asked, begged or threatened to add to our repertoire of offerings were ones that could be best considered disruptive. What's disruptive to a manufacturer may seem benign to the casual eye, as often the technology – or process – that is most disruptive is a simple one.
Indeed, sometimes that technology is nothing more than the rebirth of an older, tried-and-true, albeit significantly tweaked, process. REACH, and the prior RoHS, caused much disruption, and yet most of the plating chemistries and surface finishes in use today are essentially highly refined formulas of older plating technologies such as ENIG, silver and tin.
Old or new, disruptive technologies tend to be challenges for several reasons. First is understanding the technology and how to process it so it works as intended. Second is determining what equipment is needed to cost-effectively and robustly apply the new technology. Finally, finding enough customers to consistently order product that uses the technology, so everyone remembers what it is and how to process it!
Read more: Innovative Technology: Enabling or Disruptive?