Details

Written by

Peter Bigelow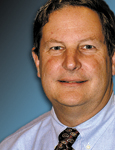 Supply chain separation has made engineering a more expensive proposition.
Based on my sailing experience, I can say with certainty a chain, such as the one that anchors your boat to a secure mooring, is only as strong as its weakest link. In the intangible world of business, however, it can be difficult to see differences between "weaknesses" versus "just another way of looking at things."
Such was the case recently during a meeting with a large customer – the type of very large customer where they have almost as many global facilities as they do egocentric engineering personalities – when an alleged strength revealed itself to be instead the weakest link in a very long chain. Around a large table sat engineering, manufacturing, and quality gurus revealing their latest, greatest project.

Discussion focused on the "elegant" simplicity, the utilization of the "best available new technology" and of course the "time critical" requirement that all suppliers had to perform to. This was quite the humdinger of a program I am sure was going to make – or break – more than a few careers of those present.
Read more: Stuck in the Silo