Details

Written by

Peter Bigelow

Category:

ROI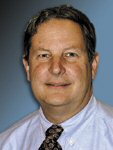 Relocating manufacturing to the West requires more than moving factories.
For much of the past decade, many have touted the reshoring of electronics and especially printed circuit boards and electronic assemblies. Many reasons have been cited as to why reshoring is now taking place, from supply chain difficulties to nationalism, to the marketing optics of where products are made.
Indeed, no matter where you are from, it is always a nice feeling to buy locally, and while supply chain issues have been a serious problem over the past few years thanks in large part to tariffs and Covid, these challenges have seemed to impact all parts of the world relatively similarly. Because – or despite – these desires and challenges, the rate of reshoring, as measured by employment expansion, has been escalating, with the estimated annual number of jobs created attributed to reshoring topping 350,000 in the US alone.
That said, the challenges in successfully reshoring are still significant and basing success purely on employment levels may be misleading. Looking at the challenges, there have always been four: capital, facilities, technology and people, with now the possible addition of a fifth, inflation, to contend with. And two on the list may end up putting a cap on reshoring, at least in certain industries.
Read more: The Challenges of Reshoring