Details

Written by

Nick Koop

Category:

Flexperts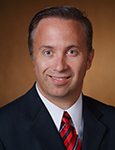 Can via-in-pad be used on a flex or rigid-flex circuit with SMT parts?
SMT is successfully implemented on flex and rigid-flex every day. Standard through-hole constructions are the most cost-effective, but in some cases there is no room for through-holes and their larger pad diameters. Via-in-pad is a design strategy that may be required with very tight pitch BGA components and other SMT devices on flex and rigid-flex. The advantage of using a microvia is the hole size is quite small, and the associated pad is small as well. This provides more real estate for routing signals, especially out of BGA patterns. The rules-of-thumb and considerations are different, however, depending on whether the part is purely flex or rigid-flex.
For a pure flex, where all the material is flexible, consider a couple of things. Typically, via depths are much shallower than for a rigid or rigid-flex part. This means less solder may be consumed in the PTH. In some cases, the hole must be plugged, however.
Read more: Microvias on Flex Circuits
Details

Written by

Mark Finstad

Category:

Flexperts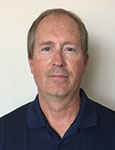 Can switching the top and signal layers cause irreparable problems?
I have a two-layer flexible circuit that has worked well in my application for over a year. The top layer has signal lines, and the bottom layer is a plane. The flex is bent a few hundred times during its service life. Due to a recent change to other components in the device, I flipped the flex layers, so the plane is on the top layer and signals on the bottom. Everything else stayed the same. Now we are seeing cracks in the signal traces. Would just flipping the layers cause these conductor cracks when we never had issues before?
A lot of things could be going on here, so let's examine the possibilities. First, it is important to understand what happens when a flex circuit is flexed. When a circuit is bent, there will be compression forces on the inside of the bend, and tension (stretching) forces on the outside. This is true on any material or laminate, whether it is a 1" thick plate of steel or a 0.005" flexible circuit. The thicker the material or laminate, the more extreme these forces.
Read more: Flex Layer Flipperoo