Details

Written by

Mark Finstad

Category:

Flexperts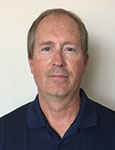 Can switching the top and signal layers cause irreparable problems?
I have a two-layer flexible circuit that has worked well in my application for over a year. The top layer has signal lines, and the bottom layer is a plane. The flex is bent a few hundred times during its service life. Due to a recent change to other components in the device, I flipped the flex layers, so the plane is on the top layer and signals on the bottom. Everything else stayed the same. Now we are seeing cracks in the signal traces. Would just flipping the layers cause these conductor cracks when we never had issues before?
A lot of things could be going on here, so let's examine the possibilities. First, it is important to understand what happens when a flex circuit is flexed. When a circuit is bent, there will be compression forces on the inside of the bend, and tension (stretching) forces on the outside. This is true on any material or laminate, whether it is a 1" thick plate of steel or a 0.005" flexible circuit. The thicker the material or laminate, the more extreme these forces.
Read more: Flex Layer Flipperoo
Details

Written by

Nick Koop

Category:

Flexperts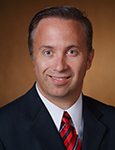 A review of electrical and assembly costs and performance characteristics.
I often get asked to compare a rigid-flex concept with a rigid board and wiring concept. Among the key questions asked are: Is there a cost or a lead-time difference? Can rigid-flex handle performance requirements such as high-speed and low-loss? And will it be flexible enough? Let's use a typical example where we have done this analysis.
To start, we need to satisfy the cost component. If the project is over budget, it is not going forward. So let's dig into it. Per square inch, rigid-flex will cost more for a given area than a rigid board. This is due to higher-cost materials, as well as extra processing required for rigid-flex. Additionally, rigid-flex takes up more manufacturing area than a rigid board, as it not only has the board area but all the I/O interconnects. So, at first blush, rigid-flex is more expensive. But we can't stop there; we need to consider the larger cost picture.
Read more: Comparing Rigid-Flex to Rigid Boards