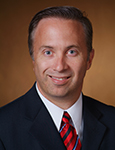 In some cases, the designer might forego PTHs.
As components continue to shrink, designers are challenged to find strategies to route the supporting circuit to handle all the I/O from those components while using less real estate.
The high I/O count on these devices can cause major heartburn when trying to route out from under the BGA. There is not enough room for pad traces and spaces. And at pitches under 0.8mm, in some cases you cannot route signals between the pads.
This usually drives the designer to use a combination of blind or buried vias and microvias, along with through-holes. All these are fair game in flex and rigid-flex designs. The key is to implement them in a manner that permits the various structures to coexist.
To continue reading, please log in or register using the link in the upper right corner of the page.
---