Details

Written by

Mark Finstad

Category:

Flexperts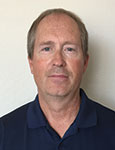 A 36" long board will cost plenty. But, there are workarounds.
I have need for a long flex cable (~36"). I sent for quotes, and they all came back as "no-bid." Are long flex circuits really that much more difficult to build?
Long FPCs are more difficult to build. There are a lot of reasons for this. This month I will cover each, with possible workarounds.
Raw material size limitations. If your bids are from US-based manufacturers, they are probably getting their raw copper-clad materials in 24" x 36" sheets (unless special ordered). So even if the manufacturer makes its processing panel size 36" long, a 36"-long FPC would not fit unless it was run diagonally, which is not practical from a cost perspective. You may want to see if the fabricator is willing to purchase materials from Asia, which typically are delivered on long rolls. This would solve the raw material issue, but not any of the processing issues (covered later).
Read more: Long Flex Boards