Details

Written by

Mike Buetow

Category:

Caveat Lector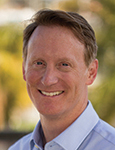 When I first started in electronics back in 1991, through-hole was still dominant and SMT was just taking hold. It wasn't long after, however, when we began hearing about multichip modules, or MCMs. Conferences sprung up, publishers dedicated entire issues to the subject, and trade groups started writing standards.
And then … not much. MCMs never became the dominant packaging style some analysts predicted.
But will they?
When the Semiconductor Industry Association ceased its roadmapping activities, a host of organizations, including IEEE, SEMI, ASME and others, jumped in. Last month, they launched the second edition of the Heterogeneous Integration Roadmap. Heterogeneous integration refers to the integration of separately manufactured components into a higher-level assembly (SiP) that, in the aggregate, provides enhanced functionality and improved operating characteristics.
Read more: No Dice on 'Chiplets'