Details

Written by

Greg Papandrew, Clement Yuen

Category:

Board Buying
Observations from Malaysia and Thailand.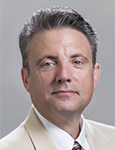 There has been a push of late by many OEM and EMS companies in the PCB industry – intensified by Covid and simmering trade and political tensions – to reduce the West's reliance on China for printed circuit board manufacturing.
In the past year, several of our customers, primarily from OEMs in the automotive, RF and testing industries, have asked for an "Out of China" or "China+1" strategy.
These customers have been buying boards from China for years for products or technology that does not fall under any export control.
So why the change now?
Concerns about IP protection and supply chain issues certainly factor in. But also, the optics of buying PCBs from China are not as favorable as they once were.
In that vein, we recently traveled to Thailand and Malaysia to search for PCB manufacturing facilities in those countries.
Read more: There is No Drop-in Replacement for China PCB Manufacturing – Yet
Details

Written by

Greg Papandrew

Category:

Board Buying
Proper fab specs can prevent a deluge of engineering questions.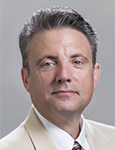 I have been selling bare printed circuit boards for over 30 years to a variety of customers who order a wide selection of PCBs. The most common complaint I hear from board buyers is about the number of engineering questions (EQs) asked whenever a new order is placed, or when a part number is moved from one supplier to another.
"Why can't you build the boards without all these questions?" they ask. "We sent you the working files!"
To many buyers, the inevitable EQs that come along with moving a PCB order to a more cost-effective supplier seem daunting. Sure, the new pricing may be great, but many PCB buyers will delay switching to a new supplier because they don't want to deal with engineering questions from the new fabricator.
Read more: There is No Such Thing as a Bad EQ