Details

Written by

Greg Papandrew

Category:

Board Buying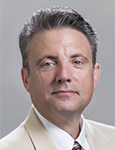 Relying on a single source is a recipe for failure.
"Good, fast and cheap … pick two" is an old maxim that applies – to a degree, anyway – to the printed circuit board industry.
The implications, of course, are that if it's fast and good, it's going to be expensive; if it's good and cheap, it will require lots of time; and if it's cheap and fast, the quality will be poor.
PCB buyers should keep this in mind when choosing vendors and avoid relying too much on one supplier if they want good quality boards delivered on time and at a reasonable price.
Read more: Your PCB Vendor Basket Should Have More than One Egg