Details

Written by

Greg Papandrew

Category:

Board Buying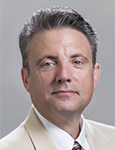 Limiting PCB moisture absorption is the full responsibility of the supplier. How to pack boards right.
PCB suppliers who use good packaging methods are keeping their products safe from physical damage incurred during transit from the manufacturing facility to customers' warehouses. Equally important, these packaging practices help ensure shelf-life expectancy by preventing moisture absorption.
To protect their orders, PCB buyers should require suppliers strictly follow corporate shipping specifications. Nothing is more frustrating than waiting for quality product to be built, only to have it damaged because of poor packaging practices. It's just as frustrating when boards become useless while sitting on the shelf.
PCBs can be very heavy. Their sharp corners sometimes wreak havoc on the corrugated cardboard boxes in which they are shipped. A good freight spec should state boards are to be vacuum-packed with a bubble wrap base, with no more than 25 boards to a stack. When a board is oversized or heavier than normal, 10 to 15 pieces is the best option. Whatever number is used, the packaging should be consistent in count for a particular shipment.
Read more: All Wet: PCB Packaging, Shipping and Storage