Details

Written by

Alun Morgan

Category:

Material Gains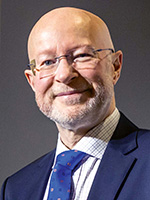 If Southeast Asia has the lowest labor rates, why do they also have the best automation?
Compared to highly visible "mass" markets such as automotive electronics and smartphones, it's easy to think of the market for industrial electronics as "niche." However, in total, about 23% of PCBs produced worldwide are used in electronics equipment for manufacturing applications. If we include categories that are obviously non-consumer, such as telecom equipment, data-center computing, and solar/wind-power conversion, storage, and smart-grid control within our concept of industrial electronics, it's clear this sector is extremely important to the world's electronics producers.
As far as technology for manufacturing is concerned, we see organizations introducing digital transformation are profoundly changing the way they go about making, marketing, and supporting their products. Within this, smart manufacturing (aka Industry 4.0) leveraging cyber-physical systems, connected through the Industrial Internet of Things (IIoT), seamless linking of operational technology (OT) and IT infrastructures, intensive robotic process automation, and infusion of AI into edge devices and cloud services, is enabling companies to increase efficiency and agility, and improve standards of service delivery to customers.
Read more: Smart Manufacturing Technology Calls for Smart Investment
Details

Written by

Alun Morgan

Category:

Material Gains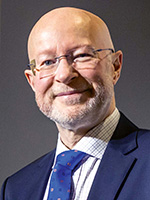 Why PCB substrates are well-suited to lab-on-a-chip applications.
The semiconductor industry has pursued Moore's Law for more than 50 years. Some now say it is dead: Progress has certainly become increasingly difficult in recent generations. On the other hand, chip design is only at the beginning of some very exciting avenues, two of which could revolutionize digital healthcare.
We know the world must deal with aging populations. Diabetes rates are increasing, particularly in North America, Europe and parts of Asia. As our transport networks shrink the globe, travelers can pick up viruses or diseases almost anywhere and present to their local practitioner, who likely has little or no experience of the exotic strain they are carrying. Our doctors are only human; we cannot expect them to know all the symptoms of all the ailments in the world and diagnose the right treatment in time, every time.
Read more: Medical Micro-Technologies Could Mean Better Healthcare for All