Details

Written by

Alun Morgan

Category:

Material Gains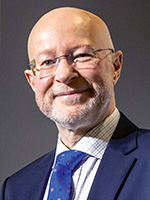 The rebalancing of high-tech power must involve the entire supply chain – and will increase prices for everyone.
Advanced technology is an important instrument of power on the world stage. Arguably more than at any previous time in history, it's closely linked to economic influence, energy generation and management, healthcare delivery, international diplomacy, and military strength including cyber capabilities. Access to advanced technology is the issue at the heart of the current maneuvering between western nations and China, in particular.
Concerned about the potential for Chinese control over its communication networks, the West has restricted involvement in 5G infrastructure projects. It's currently limiting shipments of advanced industrial technology. Of course, China has responded, announcing export controls on raw materials like gallium and germanium, which are basic ingredients for producing compound semiconductors: a critical enabling technology for future generations of equipment such as optical networking, 5G infrastructure, and high-efficiency power conversion needed to ensure affordable renewable energy and e-mobility.
Read more: The Cost of Reshoring
Details

Written by

Alun Morgan

Category:

Material Gains
Adaptability in all aspects is the PCB industry's greatest strength.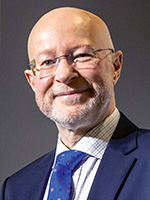 "Change is inevitable – except from a vending machine." – Robert C. Gallagher
It's an amusing quip (although perhaps increasingly incongruous given the rapid adoption of contactless payments) that lets me comment on some of the transformations we have experienced in the PCB industry over recent years. Some challenges, such as thermal management, had receded for a time but are now back and more urgent than ever. Others, like the constant demand to support faster and faster signal speeds, demand that we continue to extend the limits of performance from the materials and techniques at our disposal.
The PCB's role has become hugely more significant and influential as electronic systems have gotten more complex, more performance hungry, and more mission critical. It has extended from providing basic mechanical support and connectivity to becoming a comprehensively engineered part of the system.
The electronics industry of today is vastly different from the way things were as recently as the 1980s. Thermal management was a great challenge, largely due to the inefficiency of circuits such as linear power converters and power amplifiers. The adoption of much more efficient switched techniques, as well as exponentially smaller chip fabrication processes, solved that challenge for a while.
Read more: Pushing the Limits