Details

Written by

Alun Morgan

Category:

Material Gains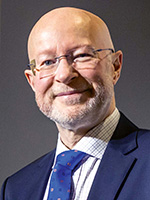 Securing the supply chains against uncontrollable events demands trust and cooperation.
International trade is facing some significant uncertainties right now. Decisions about Brexit hang in the balance. Tensions over tariffs and subsidies are ongoing between the US and China. And there is potential for disagreement between the US and EU over approaches to trade and development.
These are, of course, only the latest in the never-ending stream of events within the continuing drama that characterizes international relations, many of which are potentially disruptive for those of us in the commercial world. We need to be aware of what's happening and do what we can to protect ourselves against possible threats. As we say, hope for the best and prepare for the worst.
Read more: The Return of VMI?
Details

Written by

Alun Morgan

Category:

Material Gains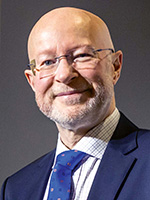 Low Dk materials are a solution to high-frequency constraints.
With the rollout of early commercial services, the 5G revolution is happening now and will touch more lives in more ways and be more disruptive than perhaps any before it. This is probably because the revolution is not about 5G technology itself, but instead is about the many visions of the connected world that finally can be made real.
We've been dreaming big with concepts like the IoT and autonomous mobility, e-health, Industry 4.0, to name a few. The potential benefits are huge, but so is the scale of the connectivity they envisage. 5G is designed to handle this, but sheer volume is only one part of the equation. Exciting applications linked to mobility and industrial automation, for example, are obviously time-critical too. 5G's provision for ultra-reliable low-latency communication (URLLC) will enable the timely responses needed to ensure safety and proper coordination between machines or large numbers of self-driving vehicles moving within the same geographical area.
Read more: 5G is Here, But It's Only the Start of Something Much Bigger