Details

Written by

Robert Boguski

Category:

Seeing is Believing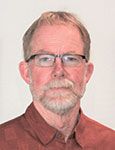 Can a head in the sand avoid a corpse in the water?
"We're line down."
Sorry to hear that. (Not really, but fake empathy makes them feel better.) They got the job as the low bidder. You reap what you sow.
"We've been building this product for five years. That's 22,846 units manufactured successfully and counting."
Congratulations. You just confirmed the adage that one "oh s--t" equals one million "attaboys."
"Not a single electrocuted hot-tubber in that time."
How reassuring. It is of such integral services as these that our gross national product is composed.
To continue reading, please log in or register using the link in the upper right corner of the page.
---
Details

Written by

Terry Jernberg

Category:

Jernberg PI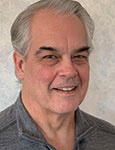 With many disciplines contributing, who will manage the process?
As technology trends toward smaller, faster, cheaper, the challenges around good PDN design get more difficult. With multiple requirements needed from many disciplines, the PDN's demands will only increase and become harder to maintain.
Over the past few months, we have discussed elements essential to power delivery and PDN requirements. Now that we have a better understanding of this, it's time to explore what is needed to create the ideal PDN product, and who is best equipped to bring together all the elements of the PDN.
What is a good PDN design, and how do you achieve it? Power-related design objectives tend to be similar in nature for all PCBs: to provide sufficient current at a stable voltage to each device. What does vary widely is complexity, however. Said objectives can range from simple single-supply, powering a solid power plane, to a multi-source, hot-swappable, self-monitoring, thermally sensitive, complex design that accounts for most components and a large amount of copper on the PCB. Simply put, good PDN design delivers power adequately and reliably.
To continue reading, please log in or register using the link in the upper right corner of the page.
Read more: The Case of the Missing PDN Owner