Details

Written by

Mike Buetow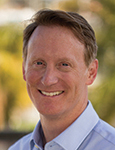 Jim Raby has been one of my favorite subjects over the years. How could he not be? He lived such a rich and interesting life. How many of us, for instance, can say we started our careers working side-by-side developing rockets with Wernher von Braun?
A legend in electronics soldering, Jim's backstory is well-known. He spent his entire career in electronics manufacturing. Starting with the Saturn/Apollo Program, he became synonymous with soldering and high-reliability printed circuit assemblies. He is credited for developing the NASA and Navy (the famous China Lake) soldering schools, and was instrumental in developing the IPC soldering certification curriculum, used by the vast majority of the industry today. He initiated the Electronics Manufacturing Productivity Facility (later known as the American Competitiveness Institute). All in all, he trained tens of thousands of engineers and operators.
He was issued patents for wave soldering and embedded components, and initiated the Zero Defect Program for wave soldering. He also was the driver of the Lights Out Factory concept that revolutionized the modern electronics manufacturing facility.
Read more: A Big One Gets Away