Details

Written by

Duane Benson

Category:

Designer's Notebook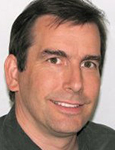 As chips get smaller, the package designers are getting creative in their effort to make room for component leads. Texas Instruments' new X2SON package sports triangular footpads in a pattern that I'm not sure I've seen before. X2SON stands for extra small outline no-lead. In my experience, TI is one of the better companies insofar as testing and documenting manufacturability is concerned. The datasheet for this device (ti.com/lit/an/scea055/scea055.pdf) is no exception.
FIGURE 1 shows the five-leaded TI part in contrast to a grain of Jasmine rice and a few 01005 ceramic capacitors. (I'm selling the capacitors for $500 each. Just kidding.)




Read more: Ever Use a TI X2SON Packaged Part?
Details

Written by

John Berrie

Category:

Designer's Notebook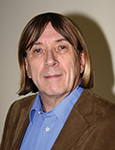 Ensuring signal integrity while compensating for curves.
You can tell when something isn't as clear as it should be. The same questions come up time and again. You ask three experts and get three different answers.
Routing differential pairs can be like that. Why? Because "it depends" on exactly what signals those pairs are carrying and what kind of PCB you're creating. Hopefully, I can answer some of those repeat questions, so you can concentrate on the hard stuff.
Fan-out and end routing. Let's start at that differential driver on the left (

). Imagine the TRUE (

) and COMPLEMENT (

) outputs are adjacent balls on a fine-pitch BGA, fanned-out to innerlayers. Whatever else you do, keep the trace lengths to fan-out vias equal, and keep the lengths after those vias equal until you start the parallel trace pattern. That parallel trace pattern is the coupled section because there's electromagnetic coupling between the two sides.
Read more: What You Need to Know When Routing Differential Pairs