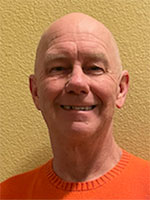 Make every chip a layout unto itself.
Being a printed circuit board designer is not easy. Parts we used to take for granted have become really hard to come by. Geopolitical trade wars and a pandemic were serious triggers for the undersupply. We really didn't need a Japanese chip factory to burn down to make things worse. A giant cargo hauler clogging up a vital shipping artery for a week was no help either.
The fear, uncertainty and doubt sown into the supply chain put the squeeze on purchasing managers who, in turn, did their best to secure as much material as possible. Ordering more inventory than their forecasted requirements is a typical kneejerk reaction for the big players. Some purchase orders may be defensive measures, an effort to block competitors that are caught shorthanded themselves.
Automakers are a vital sector of the US, German and Japanese economies. They have been busy lobbying their respective governments to pressure chipmakers, with the goal to create a sufficient supply of devices for the vehicles they want to build. Propping up that industry with their ruggedized devices leaves even less bandwidth for other industries.
To continue reading, please log in or register using the link in the upper right corner of the page.