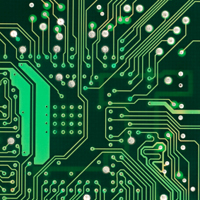 Details

Written by

Staff

Category:

Fab News
BANGOR, ME -- The state of Maine has enacted legislation that permits continued use of the highly-effective flame retardant known as Deca in the utility, automobile and semiconductor industries, each of which is vital to the state's economy.
"While we are disappointed that the legislature is limiting the use of Deca in some home furnishing materials and consumer electronics, both of which present fire risks, it is important to note that numerous key uses will be exempted by the state of Maine," said Dr. Michael Spiegelstein, chairman of the Bromine Science and Environmental Forum, an advocacy group for the bromine chemical industry.
Under the bill, the use of Deca in mattresses, mattress pads and textiles used in residential furniture would be prohibited beginning in 2008, and in the casings of televisions and computers beginning in 2010. Deca is not used in residential mattresses or furniture, and has never been used widely in computers, further limiting the practical impact of the prohibition.
According to BSEF, a 10-year European Union risk assessment found Deca safe for use and exempted it from further regulation. Spiegelstein said no other flame retardant has been as extensively studied and that properly evaluating and approving alternative flame retardants is a challenging process.
"The use of safe and effective flame retardants saves many lives every year by preventing or slowing down fires," Spiegelstein said. "The real challenge for Maine is to conduct the type of thorough analysis necessary to find a safer substitute for Deca, which is not as simple as some people think – any substance used as an alternative to Deca carries its own risks. "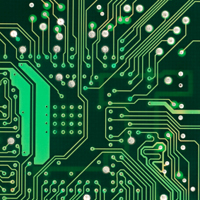 Details

Written by

Staff

Category:

Fab News
TOKYO – Meiko Electronics Co., known for PWB fabrication, is building an assembly plant in Vietnam, according to published reports.
The company is investing $32.4 million in an 18,000 sq. meter facility in Ha Tay Province, Business in Asia Today reported. Meiko will break ground in August, and operations are scheduled to begin next June.
The assembly plant is situated next to a PWB plant scheduled to come online in 2007.
Meiko has 4,500 employees and generates nearly $400 million in sales from its six facilities in Japan and China.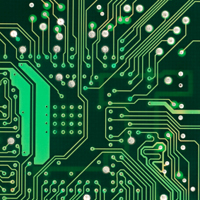 Details

Written by

Staff

Category:

Fab News
ROGERS, CT
–
Rogers Corp.
guided for second-quarter net sales of $95 million to $97 million, down from its May 2 guidance of $102 million to $106 million. The drop is primarily a result of lower demand for custom electrical components and printed circuit materials, the company said.
Read more ...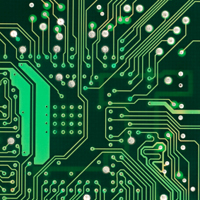 Details

Written by

Staff

Category:

Fab News
ANAHEIM, CA
— The largest shareholder in flex circuit maker
Multi-Fineline Electronix
has turned down an offer by a rival to purchase the company.
WBL Corp. Ltd.,
M-Flex's biggest stockholder, voted not to accept shares in
MFS Technology
as part of an offer MFS made for M-Flex.
WBL shareholder approval was a pre-condition of the deal.
An M-Flex special committee had withdrawn its recommendation for the offer last August.
Details

Written by

Staff

Category:

Fab News
NORTH YORKSHIRE, UK
– Eleven staff at
GSPK Electronics
have been let go after the company was placed in administration.
Mark Firmin and Richard Fleming of KPMG were appointed joint administrators of GSPK Electronics on Friday.
A spokesman said it's too early to say if there will be any further job losses among the remaining 104 staff.
Firmin said the business has been hit by a significant overseas bad debt and does not have sufficient funding to continue trading outside of bankruptcy.
GSPK manufactures electronics products for the television, telecommunications and automotive sectors.
Details

Written by

Staff

Category:

Fab News
ADDISON, TX – Interconnect supplier AirBorn has acquired StrataFlex and Central Minnesota Tool. Terms of the transactions were not disclosed.
Toronto-based StrataFLEX designs and manufactures flexible printed circuits and assemblies for the military/aerospace, medical instrumentation and industrial markets.
Little Falls, MN-based CMT provides turnkey stamping, moldings and automation capability for assembly, for automotive, military/aerospace, medical instrumentation and telecom.
"This is a significant step forward for AirBorn," says Cindy Lewis, president and CEO of AirBorn, in a statement. "Growth in the flex circuit market has outpaced growth in standard connectors."