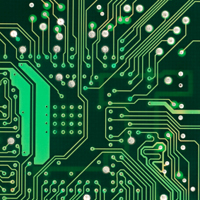 Details

Written by

Staff

Category:

Fab News
SOUTH HADLEY, MA and SPARTANBURG, SC – InteliCoat Technologies, manufacturer of coated paper, film, and specialty substrates, announced it has sold its electronic and engineered films business unit to Exopack Holding Inc., a flexible packaging converter and provider of paper and plastic packaging solutions.
Both InteliCoat and Exopack are affiliates of private investment firm Sun Capital Partners.
Terms of the transaction were not disclosed.
The acquisition will be renamed Exopack Advanced Coatings and will maintain operations in Matthews, NC and North Wales, UK. The company will continue to develop and manufacture coated and/or laminated substrates for applications in printed wiring boards, flexible circuits, optical films for displays, high temperature, conductive and shielding tapes, components for wound dressings and ostomy products.
Alan Parker has been named vice president and general manager for Exopack Advanced Coatings. Parker was formerly managing director of European operations for InteliCoat.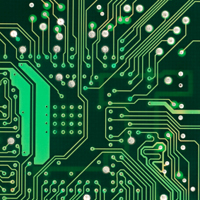 Details

Written by

Staff

Category:

Fab News
YAVNE, ISRAEL – Orbotech Ltd., maker of circuit board inspection equipment, announced revenues for the second quarter totaled $88.6 million, up 2.8% compared to the first quarter, and down about 16% year-over-year.
Net loss for the quarter included a $4.8 million write-off of inventory, as well as a charge of $5 million relating to the company's write-off of its investment in Negevtech Ltd.
Revenues for the first six months of 2007 totaled $174.7 million, down about 15% year-over-year.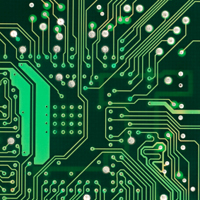 Details

Written by

Staff

Category:

Fab News
HAEMEK, ISRAEL – Camtek Ltd., developer of automated inspection systems, reported revenues for the second quarter were $15.3 million, 45% below the second quarter last year, and up 6% sequentially from the first quarter.

The company reported a net loss of $3.5 million, compared to income of $5.2 million year-over-year.
The company expects to generate revenues of between $17 million and $20 million in the third quarter.
Details

Written by

Staff

Category:

Fab News
CRANSTON, RI - Technic Inc.
vice president Rob Schetty has pled guilty to conspiring to destroy trade secrets of a competitor. He faces up to 10 years in jail and a $250,000 fine.
Read more ...
Details

Written by

Staff

Category:

Fab News
ONTARIO, CA – Uyemura International Corp.
, developer of final finishes for the printed circuit industry, has completed its move to an expanded North American headquarters in Ontario, CA.
The new location houses corporate staff, human resources and offices for field and engineering support.
The company's primary technology center is in Southington, CT.
Uyemura supplies electroless nickel/immersion gold systems, immersion silver, and electroless golds.