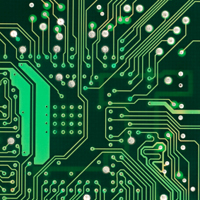 Details

Written by

Staff

Category:

Fab News
YAVNE, ISRAEL -- ORBOTECH LTD.
has release it its UCI (UV Curing Integrated) Technology for the Newprint inkjet legend printing systems. According to Orbotech, the UCI Technology ensures superior system performance for bare printed circuit board (PCB) manufacturing, instantly curing the ink while printing. The fast cure results in shorter cycle times, higher quality and cost saving.
Mr. Guy Alon, Inkjet Product Marketing Manager at Orbotech Ltd., explained: "In the conventional inkjet printing process, there are additional curing steps after printing that must be conducted on each side of the panel as well as several handling cycles. With UCI Technology, the legend printed by the Orbotech system is already cured. There is no need for panels to be moved in and out of a curing oven, which greatly reduces handling defects. This enables users to save up to 30 minutes of curing and handling time in each printing cycle. Further, UCI Technology enables better control of material flow and thickness by eliminating the use of stencils. Excellent cost savings is also achieved through the reduction of process steps, ovens, floor space, utilities and manpower."
Orbotech printers are remarkably simple to operate, clean, flexible and have practically no lead-time requirements. The systems use commercially available, MIL approved inks.