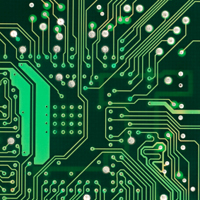 Details

Written by

Staff

Category:

Fab News
ATLANTA – UP Media Group Inc., parent company of Printed Circuit Design & Manufacture, announced Joseph Fjelstad, founder and president of Verdant Enterprises, will deliver the keynote address at PCB Design Conference East 2007 in Durham, NC, on Oct. 23, at 11 a.m. in the Durham Marriott at the Civic Center.
Fjelstad's keynote, titled "Robust Environmentally Friendly Electronics Assembly," will reveal a new electronics assembly process said to use no solder – eliminating many of the risks and reliability exposures associated with lead-free solders – and no conventional circuit boards.
The Reverse Interconnection Process embodies a new sequence of core processing technologies, and is achieved through direct copper-copper plate-up onto an inverted cast-in-place component-array platform. The process has demonstrated the conceptual potential for the manufacture of high-density, high-performance, high-reliability and environmentally (i.e., RoHS) compliant solutions for products ranging from consumer to mil-aero applications.
Founder and president of Verdant Electronics, Fjelstad has more than 35 years of experience in electronics interconnection and packaging in a variety of capacities, from chemist to process engineer and from international consultant to CEO.
The keynote is free to attend; however, registration and a badge are required for admission. To register online or find out more about the Oct. 21-26 show, visit
www.pcbeast.com
.
UPMG
's 2008 conferences include
PCB East
2008 on May 11-16 at the Holiday Inn Select & Convention Center in Tinley Park, IL, and
PCB West
2008 on September 14-19 at the Marriott Santa Clara in Santa Clara, CA.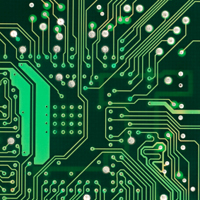 Details

Written by

Staff

Category:

Fab News
SHANGHAI – PCB producer AT&S has started to equip its third plant in Shanghai.
Operations at AT&S's first plant in Shanghai began in 2002; the second plant now is also completely operational.
The company is currently ramping up its third production line, completing the second plant as initially planned, AT&S reports. Based on the trend toward more complex PCBs, the company also plans to install an additional fourth line, which will be completed in November.
Simultaneously, the company will put the third plant into operation. Necessary investments into equipment have been made, and capacities out of this plant will be available in the fourth quarter, says the company.
The first plant has an area of 25,000 m². A second 75,000 m² building next door has been divided into plants two and three.
All three plants are set up for mass production of highly complex laser-drilled HDI PCBs, says the AT&S.
CEO Harald Sommerer says AT&S will be able to grow 15% within the year.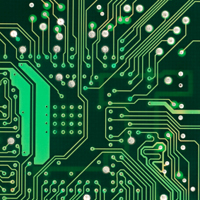 Details

Written by

Staff

Category:

Fab News
HELSINKI – Circuit board manufacturer Aspocomp reported net sales of $70.6 million for the first half of the year, down 30% year-over-year.
Read more ...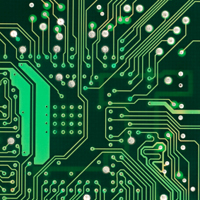 Details

Written by

Staff

Category:

Fab News
SOUTH HADLEY, MA and SPARTANBURG, SC – InteliCoat Technologies, manufacturer of coated paper, film, and specialty substrates, announced it has sold its electronic and engineered films business unit to Exopack Holding Inc., a flexible packaging converter and provider of paper and plastic packaging solutions.
Both InteliCoat and Exopack are affiliates of private investment firm Sun Capital Partners.
Terms of the transaction were not disclosed.
The acquisition will be renamed Exopack Advanced Coatings and will maintain operations in Matthews, NC and North Wales, UK. The company will continue to develop and manufacture coated and/or laminated substrates for applications in printed wiring boards, flexible circuits, optical films for displays, high temperature, conductive and shielding tapes, components for wound dressings and ostomy products.
Alan Parker has been named vice president and general manager for Exopack Advanced Coatings. Parker was formerly managing director of European operations for InteliCoat.
Details

Written by

Staff

Category:

Fab News
YAVNE, ISRAEL – Orbotech Ltd., maker of circuit board inspection equipment, announced revenues for the second quarter totaled $88.6 million, up 2.8% compared to the first quarter, and down about 16% year-over-year.
Net loss for the quarter included a $4.8 million write-off of inventory, as well as a charge of $5 million relating to the company's write-off of its investment in Negevtech Ltd.
Revenues for the first six months of 2007 totaled $174.7 million, down about 15% year-over-year.
Details

Written by

Staff

Category:

Fab News
HAEMEK, ISRAEL – Camtek Ltd., developer of automated inspection systems, reported revenues for the second quarter were $15.3 million, 45% below the second quarter last year, and up 6% sequentially from the first quarter.

The company reported a net loss of $3.5 million, compared to income of $5.2 million year-over-year.
The company expects to generate revenues of between $17 million and $20 million in the third quarter.