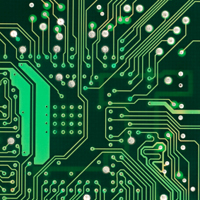 Details

Written by

Staff

Category:

Fab News
RICHARDSON, TX – Titan Global Holdings plans to divest its PCB manufacturing units to its shareholders, and is also looking at the possible merger of Titan PCB into a public electronics company. Titan Global Holdings would become a shareholder in the latter, the company said in a press release today.
"In our view Titan PCB has contributed little to our current market valuation," said David Marks, Tital Global Holding's chairman. "This approach is designed to unlock the value of this division for the benefit of Titan's shareholders."
Titan PCB includes two board shops and had sales of $17 million through the three quarters of fiscal 2007.
Under either plan, Titan would retain its Communications Division, Titan Energy Group and Titan Global Brands units. In recently issued revenue guidance for fiscal 2008, Titan PCB is forecast for $30 million in sales, a fraction of the company forecast of $735 million to $747 million.
Titan plans a decision by Oct. 31.
The proposed plans include:
A spinoff, accomplished through the pro rata dividend of 100% of Titan PCB, a wholly-owned subsidiary of Titan, to all shareholders of record on the record date set by Titan. If this course of action is pursued, the spinoff could be completed during the company's 2008 fiscal year.
A merger, accomplished through the issuance of stock to Titan in a synergistic public electronics company in exchange for 100% of the outstanding stock of Titan PCB. Under this approach, Titan could, over time, monetize its owned stock through the sale of such shares in the open market. Alternatively, Titan could distribute these shares to its shareholders consistent with Securities and Exchange Commission rules.
"As stated previously, after considerable consultation with our strategic investors and professionals, Titan's Board concluded that the aggregate value of Titan's 'PCB parts' were more valuable separately or through a merger with a synergistic company than through its existing structure within Titan Global Holdings," said Bryan Chance, president and chief executive of Titan Global Holdings.