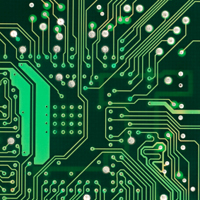 Details

Written by

Staff

Category:

Fab News
LONGMONT
,
CO
— A fire on Sunday destroyed the production room of
Circuits West Inc.
, a local PWB manufacturer.
Consequently, the site was exposed to toxic chemicals, namely nitric acid and ammonium hydroxide, reported the Longmont fire department.
As there was no indication of arson, investigators may not explore the site, as they could be subjected to chemicals in the building, where part of the roof collapsed, a spokesman for the fire department told a local paper.
Fire officials will interview company employees, but the building was reportedly vacant at the time of the fire, making it difficult to determine the cause.
Insurance companies will likely investigate as well.
The building was condemned Monday and turned over to the company's owners.
A representative of
Disaster Restoration Inc.
said it could take six to 12 months to clean the fire damage.
Patrons and staff in the surrounding area were evacuated during the blaze.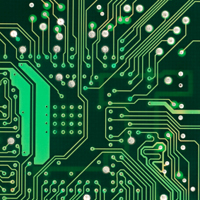 Details

Written by

Staff

Category:

Fab News
PORTLAND, OR
–
Electro Scientific Industries
agreed to acquire privately held
New Wave Research Inc.
for $36 million in cash.
ESI will enter into the sapphire wafer scribing market with the purchase.
The acquisition of Fremont, CA-based New Wave is expected to be about breakeven in 2008, ESI said in a statement.
No other terms of the agreement were disclosed.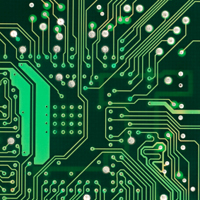 Details

Written by

Staff

Category:

Fab News
TOKYO
–
Sumitomo Bakelite
, a major PWB material supplier, has reportedly increased prices for epoxy-based copper-clad laminates used in printed circuit boards.
Read more ...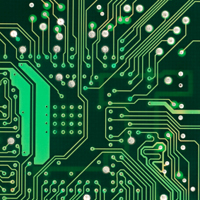 Details

Written by

Staff

Category:

Fab News
BANGOR, ME -- The state of Maine has enacted legislation that permits continued use of the highly-effective flame retardant known as Deca in the utility, automobile and semiconductor industries, each of which is vital to the state's economy.
"While we are disappointed that the legislature is limiting the use of Deca in some home furnishing materials and consumer electronics, both of which present fire risks, it is important to note that numerous key uses will be exempted by the state of Maine," said Dr. Michael Spiegelstein, chairman of the Bromine Science and Environmental Forum, an advocacy group for the bromine chemical industry.
Under the bill, the use of Deca in mattresses, mattress pads and textiles used in residential furniture would be prohibited beginning in 2008, and in the casings of televisions and computers beginning in 2010. Deca is not used in residential mattresses or furniture, and has never been used widely in computers, further limiting the practical impact of the prohibition.
According to BSEF, a 10-year European Union risk assessment found Deca safe for use and exempted it from further regulation. Spiegelstein said no other flame retardant has been as extensively studied and that properly evaluating and approving alternative flame retardants is a challenging process.
"The use of safe and effective flame retardants saves many lives every year by preventing or slowing down fires," Spiegelstein said. "The real challenge for Maine is to conduct the type of thorough analysis necessary to find a safer substitute for Deca, which is not as simple as some people think – any substance used as an alternative to Deca carries its own risks. "
Details

Written by

Staff

Category:

Fab News
TOKYO – Meiko Electronics Co., known for PWB fabrication, is building an assembly plant in Vietnam, according to published reports.
The company is investing $32.4 million in an 18,000 sq. meter facility in Ha Tay Province, Business in Asia Today reported. Meiko will break ground in August, and operations are scheduled to begin next June.
The assembly plant is situated next to a PWB plant scheduled to come online in 2007.
Meiko has 4,500 employees and generates nearly $400 million in sales from its six facilities in Japan and China.
Details

Written by

Staff

Category:

Fab News
ROGERS, CT
–
Rogers Corp.
guided for second-quarter net sales of $95 million to $97 million, down from its May 2 guidance of $102 million to $106 million. The drop is primarily a result of lower demand for custom electrical components and printed circuit materials, the company said.
Read more ...