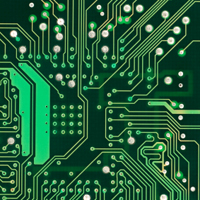 CARLSBAD, CA - Asymtek
announced that
Michel van de Vijver
has been promoted to general manager Asymtek, Europe. Van de Vijver joined the company in 2000 as European sales and marketing manager.
Van de Vijver will be responsible for European operations including applications engineering, sales, service, and support for dispensing and conformal coating products. He will also oversee the region's distributor network, and work with regional sales managers and technical support departments.
"Asymtek has been the leader in dispensing technology and innovation throughout Europe," said van de Vijver. "I look forward to working together with our customers to help them achieve their dispensing goals."
Van de Vijver brings extensive international technical sales and marketing experience to the GM position. Prior to joining Asymtek, he was the sales manager for VCST Industrial Products. Van de Vijver received his degree in engineering from TH Groep T in Leuven, Belgium.