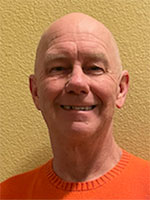 What's all this noise? Look beyond the wires and connectors to think inside the box.
You can't always hear it, feel it or see it, but every active electronic device radiates some kind of energy as it operates. For the most part, that's the point. We want to hear the music; we want to feel the air conditioning or see the light. Those are the good things.
Meanwhile, we don't want side effects: static on the radio, compressor noise from the AC or that annoying 60Hz hum from the light fixture bleeding over to my new bass amp. It's these things we try our best to design out of the products we build.
We can adjust the tuner on the radio, and we can install the central AC unit away from the windows. I ordered a noise suppressor and plugged it into a socket where there's no dimmer switches or high current motors plugged in. Then the amplifier and pedal board power cords were routed into the special apparatus, and I no longer get a wave of white noise when this MacBook Pro searches for a WiFi signal.
To continue reading, please log in or register using the link in the upper right corner of the page.