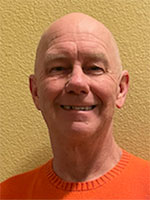 What Charlie Brown can teach us about board design.
Not all boards are alike. In fact, no two are exactly the same. That's kind of the point. We always do something that hasn't been done before, or we wouldn't be doing it. The best we can say is many boards share similarities. Just the same, someone in every organization wants to know when the one-off job will be completed.
Often, there is a predetermined schedule in which someone who has never drawn a trace decides when the PCB layout needs to be finished. Such a schedule is usually the result of market forces. It could be back-to-school, CES, or even (especially) a rocket launch date that drives the deadline. Still, it's not unusual for stakeholders to ask your opinion about the estimated tape-out date.
Life in a service bureau or as an outside contractor. Service bureaus live or die by the accuracy of their bids. If their bid is too many hours, the customer will shop around. If the bid is too few, the designers end up eating that cost with overtime or, worse, missing the date and facing customer dissatisfaction. The one thing that saves them is that the service bureau is working from a baseline plan that does not usually include co-development.
To continue reading, please log in or register using the link in the upper right corner of the page.