Details

Written by

Mike Buetow

Category:

2012 Articles
A look back at friends and colleagues who left us in 2012.
A pair of true industry giants died in this past year, both pioneers in their own right. Olin King founded Space Craft Inc., which under its more common name SCI Systems (and later, Sanmina-SCI), is generally recognized as the first contract electronics assembler and, for a time, was also the largest EMS company in the world. For his part, Gene Marsh was an electronics design automation pioneer, bolting Raytheon for a career developing PCB software for the masses. The Gene Marsh Award for Technical Innovation is named for him.

Two other major league inventors also passed this year. All couch potatoes owe a nap of gratitude to Eugene Polley, who over his 47 years at Zenith rose from stock boy to become assistant division chief of Mechanical Engineering and counted the first wireless remote control among his 18 US patents. And anyone who sees the promise of green energy can appreciate Stanford Ovshinsky, who was assigned more than 400 patents, the most significant of which – the NiMH battery – is used in everything from laptop PCs to cellphones to electric cars, and who later developed flat screen LCDs and thin-film solar cells. This month we reflect on their impact on our industry and our lives.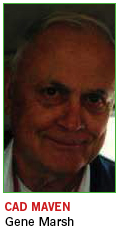 (Harold) Gene Marsh, 84, launched PADS Software in 1975, one of four companies he founded.
Olin King, 78, founder Space Craft Inc. (later, SCI Systems); credited with founding the modern contract electronics assembly industry.

Robert (Bob) Bukowsky, 71, former IDEAL vice president of sales.

James Lee, 51, founder of PCB fabricator UniGlobal.

Mr. Xie, age unkown, Foxconn employee.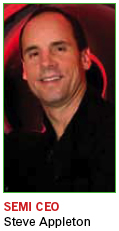 Steve Appleton, 51, CEO of Micron Technologies.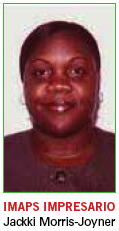 Jackki Morris-Joyner, longtime IMAPS technical program manager.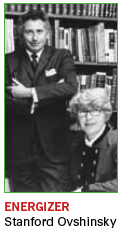 Stanford R. Ovshinsky, 89, semiconductor expert who invented the nickel-metal hydride battery and codeveloped solar energy panels and flat-panel displays.

Robert (Bob) Parker, 53, computer engineer at Universal Time Co.

David B. Speer, 61, ITW chairman and CEO.

Chris Lewis, 64, president, CEO, and co-founder of Dynawave Inc.

Hans Camenzind, 78, analog guru who introduced the phase-locked loop to IC design.

Mr. Yang, 22, Foxconn Shenzhen.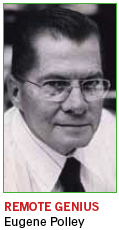 Eugene Polley, 96, longtime Zenith Electronics engineer and inventor of the wireless television remote control.

And one in late December 2011:

Gene Hendrickson, 79, former Tektronix engineer, president of General Management Integration (GMI), and founder of the October Project.