BANNOCKBURN, IL — North American printed circuit board shipments rose 7% year-over-year in September and 21.3% sequentially, IPC announced today.
PCB bookings in September grew 17.2% year-over-year and increased 59.1% over the final August numbers.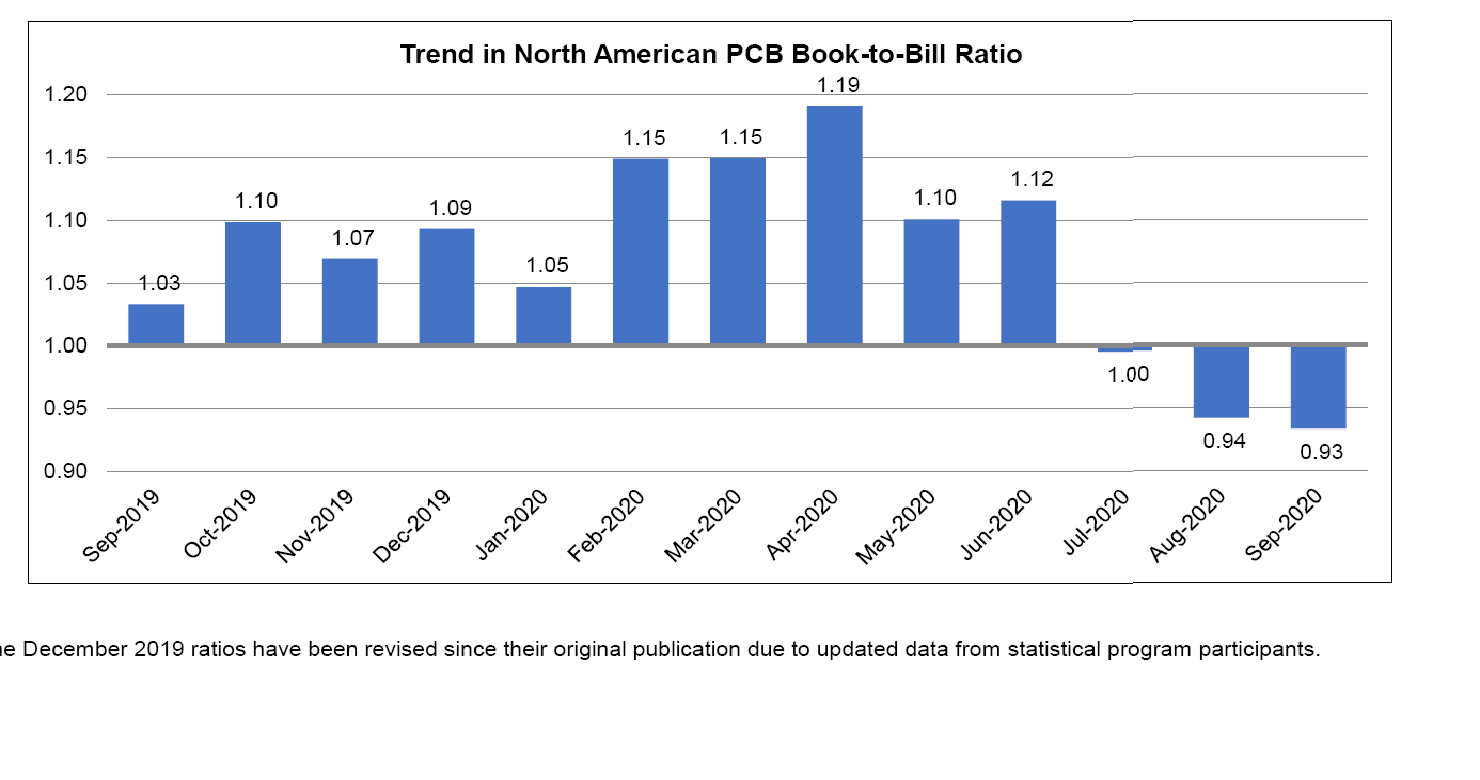 "Monthly PCB orders and shipments were up sharply in September, near their respective highs for the year. Some of the gains in September were likely the result of month-to-month variations that naturally exist in the PCB market," said Shawn DuBravac, chief economist, IPC. "Orders and shipments continue to cool following a large jump in the immediate aftermath of the pandemic. Shipments over the past three months are just below the prior three months, while bookings are off 16.7%."
September marked the second straight month orders were lower than the benchmark 1.0 figure.
The book-to-bill ratio for the month was 0.93, down 10 basis points. The ratio is calculated by dividing the value of orders booked over the past three months by the value of sales billed during the same period from companies in IPC's survey sample. A ratio of more than 1.0 suggests that current demand is ahead of supply, which is a positive indicator for sales growth over the next three to 12 months.
Learn to design very high-frequency analog PCBs, mix RF with digital or mix low-frequency analog with digital with signal integrity and noise control. RF and Mixed Signal PCB Layout is a two-hour webinar by Rick Hartley for board designers to understand the things RF engineers request during PCB layout. www.pcb2day.com