RIT and industry have developed a novel curriculum for teaching PCB design. Is this the start of a college trend?
We are always interested in the approaches being taken to recruit and train the next generation of engineers. Readers may recall last summer we did a podcast with a group of recent graduates from the Rochester Institute of Technology's Capstone program. There, the students conceive, design, source and build electronics hardware as part of a senior project. It's truly a great way to immerse themselves in what a career in our industry could look like.
What we didn't mention was RIT is launching another hands-on program. This one focuses on printed circuit board design. The first class started in January with 25 students. Chris Banton, director of marketing at EMA Design Automation, and Dr. James Lee, acting chair of the Electrical and Computer Engineering Technology department at RIT, explained what spurred the program and what it hopes to accomplish.
Mike Buetow: Chris, I know sharing knowledge has been a passion of EMA's forever. Is it presumptuous to ask whether the idea for the class started with you?
CB: I don't think so. It really started from feedback from customers. They're just having a harder and harder time sourcing new engineers who understand PCB design. I know you've done articles and surveys, and there's a gap here. Designers are starting to get older and retire, and there's just the explosion in electronics, so there's even more demand than maybe there was before. We were really looking at how we help our customers get the engineers with the skills they need to be successful. With our proximity to RIT and our CEO [Manny Marcano] being an RIT graduate, we thought it would be a great fit to see if we can work together and find a way to educate newly minted engineers with the skills they need to get the jobs they want.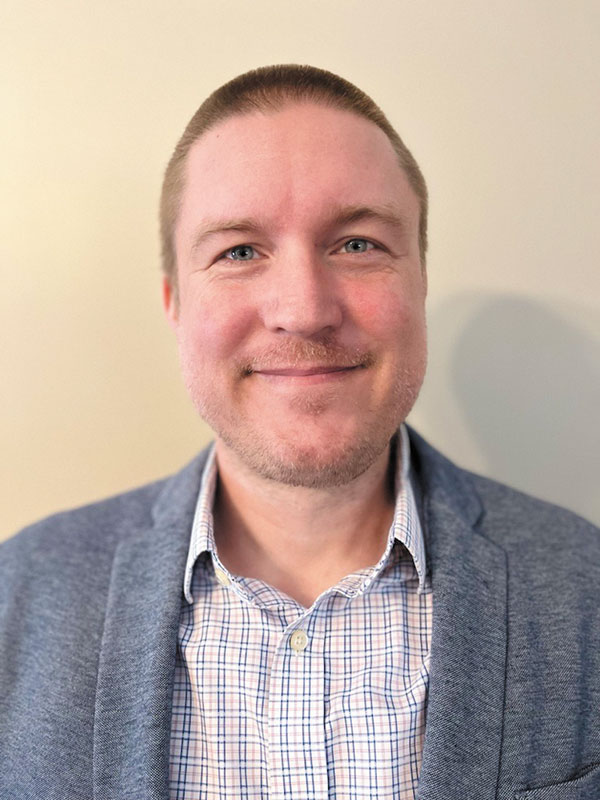 MB: So, Manny approached RIT?
JL: That is correct. Manny, being one of our alums, came to us and said there is this big need out there, and there were not many programs at engineering schools across the country. He said, "Would you be interested in starting a program?" We had several conversations back and forth, and it started with this initial offering. We have seen excellent interest from the students, and we [will] be expanding to a multi-course offering, and something that students can get on their transcripts and get certifications so they're able to put that in their portfolio and improve their employment outlook.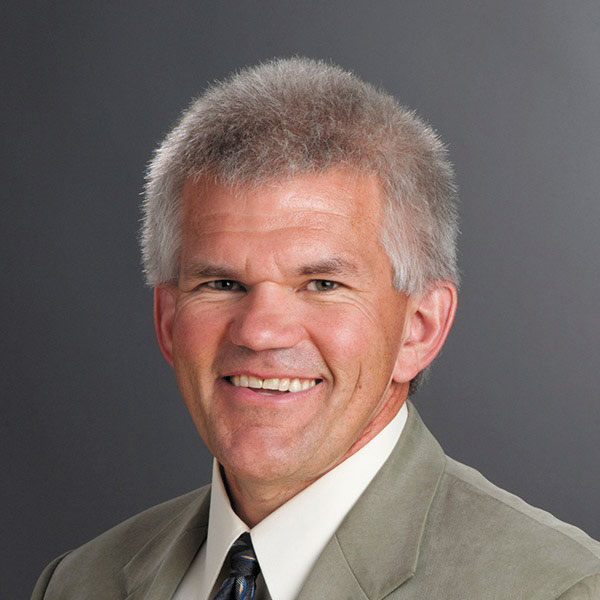 MB: Are there models at RIT for working with industry to develop curricula?
JL: Yes, we are very open to working with the industry to meet their needs from a curricular perspective. This is a perfect example where an industry sees a need and really a lack of focus in engineering programs. Another program we've worked with is signaling through railroad areas. That is a specialty no other engineering programs have been focusing on. A third example would be engineering documentation, which is also something that's very critical but is not really focused on in engineering school.
MB: RIT is well-known for its engineering programs, of course, which include computer engineering, computer engineering technology, electrical engineering, microelectronic engineering, software engineering, and robotics and manufacturing engineering technology, among others. I could see a case made for the PCB design class to fall under any of those. So which degree program is the class included in?
JL: It's really set up to cut across multiple disciplines. RIT is uniquely designed in that we have both a College of Engineering and a College of Engineering Technology, both of which produce engineers; it's just a matter of how people learn. If they learn in a more applied, hands-on fashion, that's a very good fit for the College of Engineering Technology, whereas if it's more of a theoretical background, that's a more traditional engineering program. But this course, and when we expand it to multiple course offerings, will be available to engineers from several of the programs you talked about, so the program of computer engineering technology, electrical engineering technology, there's also a mechatronics program that will be able to take this course, and those are from the College of Engineering Technology, but then those equivalent programs that understand circuits as well from the traditional engineering program – computer engineering, electrical engineering – will also be able to participate and come up with what we call an option for printed circuit board design.
MB: Let's get into the nature of the program. This initially is one class, correct?
JL: Yes, initially we started with one class that is really the basics of using the software, OrCAD, and understanding how to go from an established electrical circuit to a printed circuit board.
MB: Will you start with schematics, or will you jump into routing and placing?
JL: I believe they will start with schematic and work from there to component placement and a little bit of optimization.
CB: The intent is to give that end-to-end process, so the student can see the schematic side but also how that board gets realized in the layout, and there will be some DfM discussion as well because that is another area where not enough students and maybe EEs in the field get to experience what it takes to actually build [the board] at a yield that [will] make your company successful. The goal is to take a student through that whole process. As we discussed in the past, we're seeing more and more EEs tasked with PCB design, and we're trying to help them through it, to give them the skills to be confident and capable to hit the ground running when they start at the company.
MB: And you really do need to understand that whole flow, as a single person has responsibility for multiple things now with regard to the circuit, the design and then getting it into manufacturing. They can't just have one person do the schematic and then throw it over the wall.
CB: I agree. I think it's beyond just the manufacture. It's the complexity of the design, the signal integrity issues, power integrity issues. Everything is so interrelated now that it's really hard to just chuck over the wall and hope for the best because that's usually a recipe for failure.
MB: Who is teaching the class, and what's their background?
JL: We have a person EMA suggested, Kirsch Mackey. He will teach the course. He will teach it remotely, which [will] be a nice innovation. He has a lot of experience with PCB design, as well as teaching PCB design to military and other entities, and we're really thrilled with all his expertise and his experience.

MB: Is he an EMA staffer?
CB: No, he is someone we've been aware of. He's been putting out courses on LinkedIn and Udemy, and he's been a longtime Cadence user through his time in school as a [teaching assistant] and in his professional career. We've been trying to support his efforts and look at this opportunity to formalize some of the work he's doing with people who get out of school and then need to learn this stuff. How do we take it into the school and make it part of the curriculum?
MB: EMA of course has many staffers with expertise in board design. Will any of them be supporting the program, either inside or outside of the virtual classroom?
CB: It's something we have been talking about it. That's probably something that, as Jim alluded to, would be in the next course. This one is kind of the "101," if you will, and there's just so much you could get into.
I think as we expand the offering, especially with the initial response we got, then see how that works in terms of the other EMS folks, but we do have plenty of people [who] have lots of experience, and the great thing is they're always willing to share, which is very important.
MB: How many students registered for the class?
JL: We had to limit the class to 25 due to facilities, and we need to be able to have a computer for every student. We have 25 registered and I believe a waitlist of five.
MB: That's terrific! Do they have any type of project or something they have to realize by the end of the year as part of the curriculum?
JL: The actual learning exercises are up to Kirsch, and he is working with some of my full-time faculty to really understand the breadth of what is expected in a college curriculum in a single course, but they will be working on different projects. At this point, with this first course we will not be actually physically building anything, but that is planned for the broader option when they become available.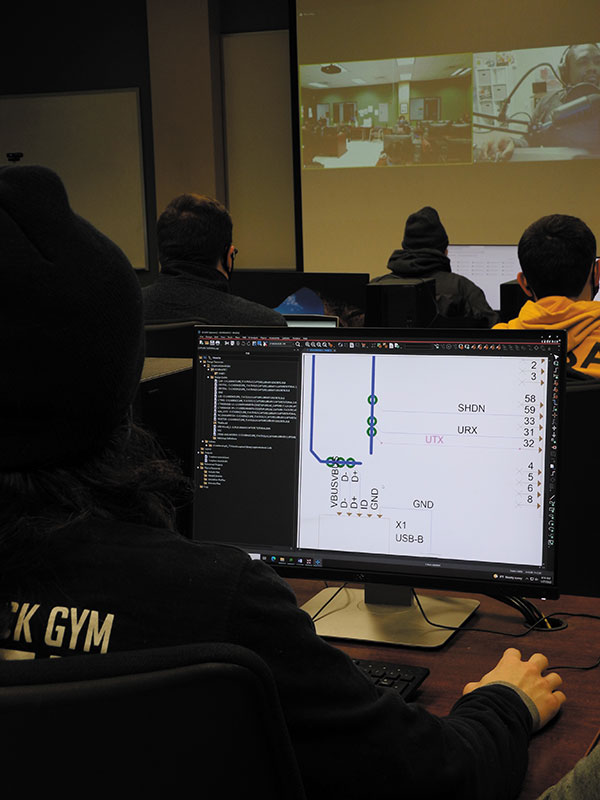 MB: What metrics for success has the university put into place to evaluate how the program is going?
JL: Really the metrics of any university are based on student interest. If you can generate enough student interest, then that is an area they are interested in. An enrollment of 25 in an initial course offering is really outstanding. It is seldom that many students are interested in a brand-new course. Students are no different from anybody else. They want to make sure they can look at reviews before they take that course. The nice part about this partnership is EMA Design Automation was very forthcoming with their time to come in to talk to the students, to give them examples of printed circuit board design and functionality, and it really helped generate interest from all students of all areas.
MB: Could a non-student or perhaps one who isn't in engineering take this course?
JL: At this point no. That really is something that is planned into the future. What we would like to happen, coming from a longer-term perspective, is we get this first course up and running with engineering students, people who "speak the speak" electrical circuits and understand the different components as they are working with the software for printed circuit board designs, and then we'll expand it where we have the option we talked about, so four or five courses available not just for printed circuit board design but also some manufacturing aspect to it as well. Once we have that in place, we would be in a position to evaluate the need or interest in what we would call non-degree certification. Once we get to that phase, someone from outside RIT or an engineering discipline could sign up and take the courses.
MB: You mentioned certifications. Is that the type of certification you're thinking about, or are you talking about other industry certifications that might be offered through RIT?
CB: At least for this initial course, one of the things EMA is offering, since the students will be going through using the software to realize this design, is the chance to get certified in Cadence software. It's a badge they can have on their résumé and their LinkedIn page, and gives an employer that assurance that not only do they understand the process, but they can run the tools that are used by most of the companies in the industry. The thing could be great going forward, to give a broader certification that works with some other certification bodies like PCEA, but that's the start with this 101 course. You know you've mastered the basics and have a proficiency in the tools.
MB: Jim, I know some universities have really kind of dug deep into distance learning platforms. Is that something RIT has explored, or is this a fairly new type of a program?
JL: As with every university, we had some work going on in distance learning platforms prior to Covid. Then Covid came in and really forced all courses to go online. We learned a lot about what works and what doesn't, and we're applying those learnings to courses like this to expand our offerings, to have some resources from a teaching perspective that we may otherwise not have had, as well as resources from a student perspective. As students are becoming more comfortable being out in society, we're able to make those offerings. We have learned a lot over these past couple of years, and all those learnings are going to be used in this course to really benefit that distance learning option.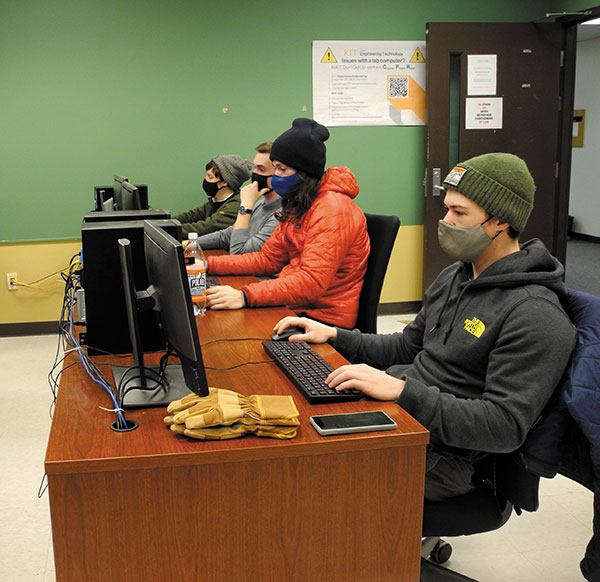 MB: Chris, will the students be set up with a student version of the OrCAD tool?
CB: Part of our commitment to this is the donation of software and access to certification and those kinds of things.
MB: Are they installed on a client basis on their own laptops, or are they coming into a lab at RIT to use the software?
CB: From the EMA side, we give them the option for both because there is an in-person option and also a remote option, so the student can go into a lab to use the software but also has access to it on their personal machine for the balance of the year. Even if they take that and start running with it, they'll have access to the software to do that.
JL: Exactly right. One of the things we've learned in giving remote classes is different students need different amounts of in-person help, especially when it comes to computer programs and computers in general. We wanted to make sure we had a spot for every student to come into a physical space and be able to get help getting software up and running and get the computer up and running, making sure they could connect with Kirsch and be of part of the class. We have this 25-seat lab available [where] we have teaching assistants, so if especially the first couple of weeks they just can't get on their screen what Kirsch is doing on the projection, there's somebody there to help them. If that's more than what they need, they also have the option to log in remotely from their apartment or wherever they are to participate in the class.
MB: I can't believe it's taken this long for anyone to develop a program like this, but I'm excited to hear more about it as it goes along.
JL: We're really grateful for the partnership with EMA. It has worked out really, really well, and I want to thank them for continuing to prod me to get this program going.
CB: We're happy to work with you. It's been a great experience, and we are beneficiaries of RIT graduates here at EMA as well, so there is some self-serving nature to this on our end. •
Mike Buetow is president of PCEA (pcea.net); This email address is being protected from spambots. You need JavaScript enabled to view it..