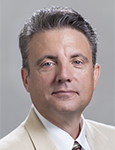 It's adding unnecessary costs to your supply chain.
Want a more robust and cost-effective supply chain? Shrink it. Remove the expensive middleman. You don't need to pay a PCB broker a 20 to 40% markup to, basically, relay information from you to overseas vendors.
The truth is the PCB broker business model – where companies buy printed circuit boards from an overseas manufacturer and then resell them to a customer – is outdated. And it's adding unnecessary costs to your supply chain.
Years ago, brokers were small operations, with perhaps three to five people. And at one time, they did provide a valuable service to their customers, offering lower prices on boards made overseas, while handling all the details of procurement from foreign vendors in what was often a challenging PCB buying cycle.
For a couple of decades, brokers and customers had a symbiotic relationship that served the industry well.
But that's no longer the case.
Today's dedicated brokers are typically multimillion-dollar businesses, dependent on a collection of board houses, requiring large and costly staffs to maintain their operations. They have become a business within a business. What was once value-added is now an unnecessary expense to PCB buyers.
Interestingly, the not-so-dedicated brokers, those domestic PCB manufacturers that buy and resell finished PCBs to supplement their sales, may not be getting boards directly from an overseas factory. It is not uncommon for them to buy boards through other domestic brokers, adding another layer of expense. So instead of the typical customer-broker-overseas manufacturer supply chain, it is customer-broker-broker-overseas manufacturer.
Any business that survives is ultimately cyclical. Board distribution is not immune. But the broker model has remained stagnant.
Brokers still do the same things they did 20 years ago. They receive CAD files, sanitize them, then send them off to vendors. They get a quote and rebrand that quote for the customer. They have product shipped to a centralized warehouse in the West, where they reinspect the product (usually) before re-boxing or rebranding the shipment to the customer.
This is an inefficient system. Most, if not all, these activities can be handled more cost-effectively by the manufacturer.
Today, good offshore manufacturers have the industry-prerequisite certifications and registrations, communicate well, make quality product, warehouse inventory to meet changing production needs, and have service centers near customers.
Why can't a customer send CAD files directly to a manufacturer? Communication from offshore vendors is much better than it was 10 years ago, and technology has made it even easier. A customer can send CAD files, request a quote, and get a timely response just as easily as a broker.
Why must another entity be involved to ensure PCB quality? If there is a need for a second "Western" inspection, then why is that broker's particular vendor used?
The typical broker will tout its service, quality and years of experience, but will tell you next to nothing about the actual board vendor. Quality of goods shipped from the other side of the world is a genuine concern. But what are we talking about here? Class 3 or just standard fare? More than 95% of the PCBs built are not going into missiles or airplanes.
And it's not the first rodeo for offshore vendors. They've built thousands of part numbers; their engineering and quality staffs have become much better. In fact, Chinese universities offer degrees in PCB manufacturing, as opposed to the inconsistent, learn-on-the-job system of PCB training in the West.
Why can't an offshore PCB manufacturer offer terms – the same terms offered to a broker – directly to customers? Many overseas manufacturers want to directly deal with customers, as made clear by the volume of emails received by PCB buyers every day from these vendors.
And it is easier than ever for customer quality departments to vet overseas manufacturers and confirm customer testimonials.
So, why shouldn't PCB buyers go direct?
Full disclosure: Many may remember I was a strong proponent of the PCB broker model. When I started in this industry 25 years ago, offshore manufacture of high-mix, low-to-medium volume PCB orders was still in its infancy. Using a broker back then made sense. And for some board customers, the services brokers provide may still be worth it.
But in this highly competitive industry, dropping a costly link in your supply chain could make a real difference to the bottom line.
PCB brokers carved out a useful niche at a time when the industry needed them. Now they are, for the most part, a relic that leads to bloated board pricing.
It's time for PCB buyers to work directly with offshore vendors and bypass the broker.
Greg Papandrew has more than 25 years' experience selling PCBs directly for various fabricators and as founder of a leading distributor. He is cofounder of Better Board Buyer and will be speaking at PCB West in September; This email address is being protected from spambots. You need JavaScript enabled to view it..
Register now for PCB West, the leading conference and exhibition for printed circuit board design! Coming Sept. 9-12 to the Santa Clara Convention Center. pcbwest.com