Robotics, wearables and the Smart Factory were hits at InterNepcon.
The Consumer Electronics Show (CES) is known worldwide as the largest show for the electronics industry. Less well-known, but massive in its own right, InterNepcon differs from CES by focusing not as much on the end product, but the technology and infrastructure that is behind the product.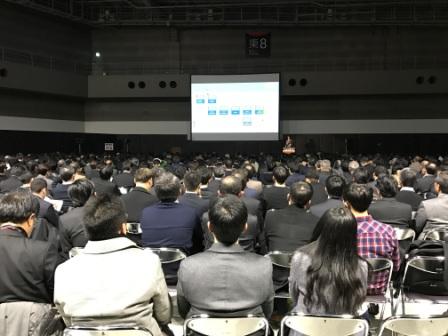 FIGURE 1. Advancements in auto electronics and packaging led to many sold-out sessions.
The buzz this year at InterNepcon centered on trends in automotive, new developments in wearables, the role of IoT and factory automation in smart factories, and developments and applications of robotics. A record crowd of more than 110,000 visitors crowded into Tokyo's Big Site in Japan in January to visit exhibit halls and conference sessions. Visitors also crowded into the lighting, IC packaging technology, PCB, components and materials, and fine processing technology halls.
Automotive. Some of the largest conference sessions and exhibit areas featured developments in autonomous driving. There were 961 exhibitors in the automotive section this year. Attendees flocked to presentations from Toyota and Nissan, where the companies described new features anticipated in the not-so-distant future. Nvidia, Honda R&D, and Denso IT Laboratory discussed the use of artificial intelligence (AI) in the car of the future. Sessions were packed (FIGURE 1). Presentations from Denso and others provided details of what will make up the systems. With the fast reaction times required for information processed from sensors, how the devices are packaged has a major influence on safety system performance. Features such as the use of CMOS image sensors, Lidar (light detection and ranging) and radar were discussed across several sessions. Multiple systems are anticipated in future cars. Bosch, famous for its sensors, highlighted its strategy in the new era of automated driving and connected cars. Continental provided a view into solutions for future mobility. In the exhibition, CMK provided insight into its PCB offerings for automotive, and Denso displayed its award-winning Patterned Prepreg Lay-Up Process (PALAP) embedded technology found in Mazda's car navigation systems.
Wearables. Wearable exhibit aisles were filled with booths showcasing the latest wearable electronics in clothing and products. Wearable devices, including smart bands, glasses, watches, and clothes were featured, as well as healthcare devices and smart activity trackers. Stretchable fabrics for sports activity monitoring and physical therapy were demonstrated. This year, e-clothing has transitioned to more fashionable and functional apparel. Clothing related to monitoring sports activities was prominent. Other products included smart glasses and Vufine's clip-on system, which turns one's own glasses into a wearable display to products to train a dog, cat or horse. BodyTrail Technology, fresh from CES in Las Vegas, introduced its HRM-COMB1, an exclusive biosensor module that provides high-accuracy heart monitoring, as well as other functions, at only 1 mA of current.
Additive manufacturing. The exciting field of additive manufacturing continues to draw attention. Improvements in inkjet systems were highlighted. Functional 3D printers can now make more than just 3D shapes, as demonstrated by Fuji Machine's all-in-one inkjet printer, which forms electronic devices on demand. Panasonic provided examples of resin molding systems. Additive manufacturing can provide the electrical function. A presentation by Printed Electronics Network described Nano Dimension's 3D PCB solution that can be used for rapid prototyping PCBs. PARC's developments in complex integrated printed devices were also highlighted, including printed gas sensors (16 to 32 sensors). University of Manchester highlighted its work on additive manufacturing of smart sensor devices. Altech demonstrated its polyjet technology that includes the production of inexpensive prosthetic devices for all ages, including children.
New robots. Many new robots were demonstrated in the Robotics exhibit halls. One of the most exciting was the Walk-Mate Robot exoskeleton from the Tokyo Institute of Technology's labs (FIGURE 2). The exoskeleton provides assistance in walking using synchronization of rhythm between the human and the robot. A number of industrial robots were being demonstrated as well (FIGURE 3).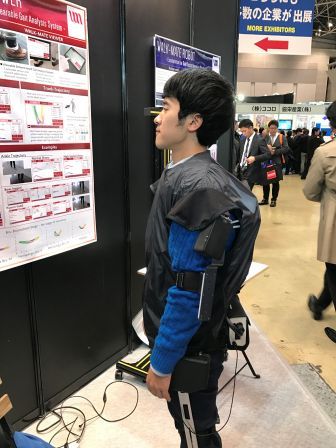 FIGURE 2. The Walk-Mate exoskeleton is designed to improve users' mobility, stability and quality of life.
Smart factory. Crowds filled the auditoriums to hear about case studies from Kawasaki Heavy Industries on how it applied ICT and IoT. Renesesas Electronics discussed the value of endpoint computing at smart factories. NEC described IoT implementation, and Denso discussed new manufacturing ideas. Cisco, Airbus, Fanuc and Mitsubishi Electric provided additional case studies of smart or connected factories.
FO-WLP presentations draw crowds. Conference attendees were packed into the many fan-out wafer level package (FO-WLP) sessions. ASE's presentation highlighted its many FO-WLP developments. Deca's presentation explained the advantages of adaptive patterning.
The heterogeneous integration session was sold out, as new roadmap activity generated much interest. Cisco discussed system optimization and differentiation through heterogeneous integration, including organic substrate trends. A number of presentations focused on 2.5D with interposers. Xilinx described using silicon interposers with TSVs and discussed alternatives, including FO-WLP, multichip modules (MCMs), silicon-less integrated modules without TSVs offered by Amkor, and Intel's embedded multi-die interconnection bridge. Thermal challenges were discussed. Inotera, a subsidiary of Micron, provided insight from the perspective of a supplier. Unimicron described its work in glass interposers, as well as FO-WLP using a glass panel process. A presentation from Tokyo Institute of Technology described memory-packaging activities. Powertech Technology (PTI) presented the company's latest developments in fine-line panel FO-WLP, describing achievements as well as challenges and how PTI has overcome them. For example, PTI explained how the use of a robot clamp with a vacuum chuck helps address the warpage challenge in panel processing.
Exhibits in the IC Packaging Technology hall included materials, equipment and assembly service providers. Shinko Electric and General Electric have an agreement to offer GE's Power Overlay (POL) technology for power packages. Material suppliers, including Asahi Glass, Dexerials, Hitachi Chimical, Nagase and NAMICS, highlighted their latest developments for IC packaging. Nagase was also promoting electroless NiAu bumping services from Pac Tech Packaging Technologies, a company it acquired. The assembly equipment booths of Canon, K&S, Shinkawa, Shibuya, Toray Engineering and others featured the latest flip-chip bonding equipment.
E. Jan Vardaman is president of TechSearch International (techsearchinc.com); This email address is being protected from spambots. You need JavaScript enabled to view it..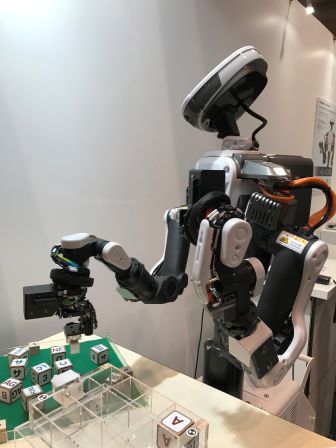 Figure 3. Industrial robots were commonplace at InterNepcon.