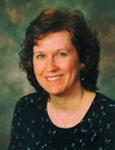 Its economy may feel turmoil but government policies should boost its semiconductor sector.
Concerns about China's economic growth in the past year have been more than casual cocktail conversation at this year's holiday parties. China has been blamed for the recent global trade slowdown, but despite gloomy recent news there are some bright spots in China's story.
China's shipments to every major destination except South Korea declined on a year-on-year basis in 2015. China's trade performance was weak for the year, estimated to have dropped 8% versus an increase of 3.7% in 2014. This reflects a deleveraging process in the manufacturing sector that has dragged down demand for commodities, according to an economist at Commerzbank in Singapore. But China still maintains a healthy trade surplus; its central bank cut interest rates multiple times to stimulate growth, and the government has announced a number of policies to encourage foreign trade and help exporters. 2015 will be recorded as China's weakest economic expansion in a quarter-century.1 The World Bank last month trimmed its semiannual forecast for the global economy for 2016 by 40 basis points due to China's slowing growth.2 China is now expected to see growth slow to 6.7% from 6.9% in 2015.
China faces many challenges, including rising labor costs (some say as much as 10% per year), migration of manufacturing operations due to high labor turnover and other issues such as intellectual property protection. However, China remains the largest consumer of semiconductors on a regional basis, and a number of newer government policies may change the playing field, at least in the semiconductor industry.
China is seeing strong growth in fabless design companies based on foundry orders by fabs such as TSMC. While some estimate that Chinese chip designers lag competitors by four to five years, this lead could diminish quickly. In terms of size, China is probably second place in the chip-design industry, according to some analysts. This is in part due to the expanded power of companies such as Huawei and its subsidiary HiSilicon, as well as Spreadtrum Communications. China has a $21.7 billion national fund, plus five other government-led investment vehicles in cities such as Beijing, Shanghai, and Nanjing. McKinsey & Co. reports that China has approximately $32 billion under management to build national champions in the semiconductor ecosystem.3 In light of increased economic concerns, The New York Times is reporting that Chinese regulators are cooperating with a bank to set up a $30 billion fund to support domestic electronics manufacturing, especially small and medium firms.4 While there are concerns about overzealous investments such as that experienced in the solar panel and LCD industries that resulted in oversupply and dramatic price reductions, one hopes lessons have been learned.
China's domestic smartphone makers continue to show growth. For example, Huawei's smartphone shipments increased 44% in 2015 to 100 million units, in the face of a general market slowdown. The OEM remains in third place for smartphone sales, IDC reports, significantly behind Apple and Samsung. With increased domestic content for its products, this could signal stronger growth to come from companies that supply to Huawei and other domestic Chinese players such as Xiaomi.
Advanced packaging research. A recent open house at China's prestigious National Center for Advanced Packaging (NCAP) to kick off research programs provided great insight into some of the plans for China's domestic outsourced semiconductor test and assembly (OSAT) service providers, as well as future research in China. NCAP was established in 2012 to improve domestic capabilities in technologies, including through silicon via (TSV), wafer-level chip size packages (WLCSP), flip chip, silicon interposers, and 3D IC integration, with a small budget of $40 million for projects to develop critical R&D, set up small-scale engineering and pilot runs to enable customers to bring products to market and help establish commercial partnerships.
NCAP members include major domestic OSATs such as JCET, Nantong Fujitsu, substrate suppliers, equipment and material vendors, China's Institute of Microelectronics, and the Chinese Academy of Sciences. The research organization is headquartered in Wuxi, approximately two hours inland from Shanghai. There is also a research center in Beijing.
NCAP has many advanced semiconductor packaging and assembly projects. These projects are WLCSP, including fan-out WLP (FO-WLP), development of 40µm Cu pillar bumping assembly technology, wire bonding of low-k devices, and multi-die stacking. System integration projects include RF packages with silicon interposers, millimeter wave communications, high-speed optoelectronics devices, and MEMS/sensors.
OSAT acquisitions and growth. Presentations from OSATs indicated that many have invested in advanced technology development, including Cu pillar bumping, CMOS image sensor packaging, FO-WLP, and assembly of fingerprint sensors. Companies such as Huatian Group emphasized capabilities in many of these advanced packaging areas, highlighting its recent acquisition of FlipChip International in 2015. Huatian provided insight into plans for 3D WLCSP packaging for MEMS, new plans for fingerprint sensor production, CMOS image sensor packaging and TSV development plans. JCET highlighted its internally developed Cu pillar bumping and WLP capabilities, along with its recent acquisition of STATS ChipPAC, which also became official in 2015. Nantong Fujitsu's recently announced joint venture with AMD is expected to close this year giving it control of AMD's China and Malaysia assembly operations.
Suzhou Speed Semiconductor Technology and others highlighted developments in fingerprint sensors. While much of the fingerprint sensor production of the past used wire bond, new versions are starting to use TSV technology, and Chinese domestic companies will be major players with TSV product offerings.
Domestic substrate makers such as Shennan Circuit Company (SCC) are targeting advanced substrate manufacturing, including substrates for SiPs.
Major domestic OSATs in China are estimated to show revenue growth of roughly 20% from 2014 to 2015, compared with flat to declining revenue for the rest of the world's major OSATs. Should this become a trend, players in China could become the wild card in the sector. Continued investment on the part of government in China, coupled with strong demand to use domestic services for assembly, has the potential to make strong competition in the OSAT space, especially if price concessions are part of the plan.
While China's stock market and currency fluctuations may remain much like Disney's Mr. Toad's Wild Ride, much of the expansion in the semiconductor industry is still expected to take place in China as its government continues to push to increase domestic content. Mergers and acquisitions, strategic partnerships, and joint ventures will continue throughout the year in China, making it an important region to monitor.
References
1. S. Wong, "China Exports Fell for Fifth Straight Month," Dec. 8, 2015.
2. Xinhua, "World Bank Cut Global Growth Forecast for 2016 to 2.9%," Jan. 8, 2016.
3. Y. Lee, "China Chips Away at U.S., Taiwan Semiconductor Dominance," Dec. 8, 2015.
4. P. Mozur, "China Setting Up Fund for Its Electronics Industry," The New York Times, Jan. 8, 2016.
E. Jan Vardaman is president of TechSearch International (techsearchinc.com); This email address is being protected from spambots. You need JavaScript enabled to view it.. Her column appears bimonthly.