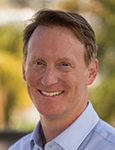 Industry chatter has long said M&A activity among the major SMT placement companies is inevitable.
Yet, throughout the gut-wrenching downturn of 2001-02, the widespread pause in 2008-09, and the subsequent fallout starting last spring, nothing concrete took place.
Sure, a few companies have changed hands: Mydata was bought out by Micronic; Dover divested Universal Instruments to Francisco Partners, which in turn sold it to Patriarch Partners; ASM took Siplace off Siemens' hands, and H2 Equity Partners did the same for Philips with Assembléon.
But a quick check of the Circuits Assembly SMT Component Placement supplier list (circuitsassembly.com/cms/smt-equipment-suppliers/smt) reveals more than 25 OEMs around the world, and despite fierce competition, the number has actually been growing. (One of the newest, Hangzhou Dengxin Technology, has developed a pick-and-place machine that costs – seriously – $4,000.)
Until February, that is, when it appeared the sector might be about to shrink, if only by one.
On Feb. 6, Juki and Sony announced the signing of a nonbinding memorandum of intent to discuss the possible integration of their respective surface-mount technology equipment and related businesses. Will this finally get things rolling?
Under the MOI, Sony and Juki would integrate their SMT businesses under a newly established company, whose name is yet to be disclosed. The deal could be consummated by September if everything holds up.
It's unclear what a merged entity's worldwide market share would be, but I suspect it would be the largest in the world. Juki in recent years has made inroads in Asia, and is probably the current leader for new units sold in the US. Sony hasn't been able to penetrate the US, but has done well in Mexico, where many Japanese OEMs have or had larger factories. It also sold thousands of placement machines to Foxconn, reportedly as part of an arrangement under which Sony outsourced production of various consumer electronics. Latin America is up for grabs. Siplace and Assembléon continue to hold sway in Europe, but others have made inroads of late.
This could also affect Juki's role as a full-line distributor for other suppliers. Sony currently makes everything from screen printers to placement machines to AOI. Juki resells printers (GKG) in the Americas and Europe, as well as various soldering equipment lines.
The bigger question, however, is will this spur other M&A? Not many companies align so neatly as Juki and Sony. So while many placement companies have been on the block for some time, and the lure of better share, less competition and – hopefully – greater margins is always on the CFOs' minds, the merging of differing technology, approaches and cultures (not to mention the acquisition price) hasn't been enough to seal any deals thus far. And we don't see that changing any time soon.
Showed up. Merger rumblings were just one piece of the conversation at IPC Apex Expo in San Diego last month (see recap, page 28). Another was the obvious effort of the IPC toward reinvigorating the trade show itself.
Much of this newfound (and highly welcome) energy is owed to new IPC president John Mitchell, a much-needed breath of fresh air if ever there were one. An ex Bose and Alpine Electronics executive, Mitchell is a veteran of the Consumer Electronics Show, and as he told us last fall, his goal is to reshape Apex in the CES mold as an end-to-end supply chain event.
Insofar as that lofty vision is concerned, there's still a ways to go. To be fair, while Mitchell has been remarkably successful to date in changing the attitude and culture of IPC, expanding the longstanding focus of Apex in the short time he's been in charge would have been an extraordinary feat.
As our cover story this month reminds, component packaging moves faster than any technology in electronics design and assembly today. Apex can't capture the whole supply chain if the component guys don't belly up.
That's where SEMI comes in. Its primary show, SemiCon West, is on death a watch, having shrunk over the past decade from two venues in two cities to a single building in San Francisco. SEMI is clearly in flux. The time might be right for SEMI members to take a look downstream and consider whether the time is right for a CES for electronics manufacturing.
Finally, let's not forget ECTC. More technical conference than trade show, it more than holds its own with every components packaging event outside of Japan. Last year's event (also in San Diego) drew more than 1,000 attendees.
If an end-market like consumer electronics can bring everyone together, ours should be able to do the same. Mitchell's vision is a good one, and the right one. It would behoove the members of IEEE and SEMI to push their respective leaderships to embrace it.