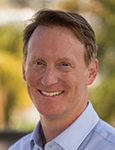 Well that didn't take long.
The ink was barely dry on Bare Board Group's purchase of Hunter Technology's printed circuit board fabrication operations before Hunter moved to reacquire the plant. And just like that, BBG's grand experiment as the only major regional PCB distributor to offer internal manufacturing capability was done.
In announcing the reacquisition, Hunter president Joseph O'Neil pointed to a "significant" order from a major US defense contractor that demanded all manufacturing to be performed in-house. "The reacquisition of these assets is … taken to ensure a trusted and reliable supply chain for our nation's defense," O'Neil said. It also marks the second time Hunter has reacquired the board shop. In 2001, Hunter was sold to Ambitech, then repurchased in 2005 by a team made up of management and private equity partners. If the Hunter employees feel a little dizzy after all these moves, you can forgive them.
This is the latest in a series of failed forays where larger-scale distribution was merged with manufacturing. It has worked on some small scales, notably at STI Electronics in Huntsville, AL, which offers EMS services and a growing line of consumables and hand soldering equipment. But STI's model is less risky; it's a manufacturer first and a distributor second, and it has successfully leveraged its position as an IPC training center to market the product lines it carries.
As timing goes, BBG's proved awful. The dual specters of mandatory cuts to US defense spending and changes to the US tax code set in just as the deal was closing. No doubt there was something of a snowball effect. Across the industry, financing tightened and cash flow dried up. The guess here is that BBG was no different. Layoffs and high level operational changes ensued. For those of us who know the players, that was painful.
There are indirect implications as well. Many companies in the electronics supply chain get something akin to cabin fever. Like kids who have been cooped up inside all winter, they feel the need to get out and expand their space. The desire sometimes overwhelms their good senses. They move before the ground is solid, and they fall through the ice.
Contract manufacturers get into printed circuit board design services, then system product design and build, then become ODMs. Each stage brings additional revenue but not always the much sought after margin growth. And even when the latter appears, it is fleeting. Since 2010, average margins on notebook PCs have tanked. ODMs generate a reported $13 to $20 for each notebook. Net profit to ODMs for tablets, which have simpler designs, is even worse: $9 to $10 per unit. And shrinking. As amazing as electronics devices are, it remains a truism that consumers buy the hardware to run the software. Meanwhile, internal ODM costs have risen from to 5% from 1% over the past decade.
Given that, it's no wonder major companies like Sanmina and Flextronics jumped the PC ODM market. Every exit is also an entry, however, and those and other players have brought added competition – and more margin pressure – to the automotive, medical and military markets. Once again, too much capacity is chasing too few dollars. The larger ODMs and EMS companies have of late thrust themselves into full-scale logistics operations, attempting to make that a profit center as well. How long until major 3PLs like Fedex and UPS push back? And while EMS companies commit time and resources toward those pursuits, are they leaving themselves exposed to competitors that want to pick off the manufacturing business?
In pursuit of new revenue, BBG learned the hard way, we are all both the hunters and the hunted.
In a knot. As we note in our annual EMS Top 50 this month (starting on page 38), Flextronics and Sanmina are among the major EMS companies that also operate significant – but often money-losing – PCB operations. It is hard, it should go without saying, to be world-class in multiple disciplines. We always seem to learn after the fact that, as PCD&F columnist Peter Bigelow is wont to say, we must stick to our knitting.
Shameless plug. I'm speaking April 18 at the annual SMTA Atlanta Expo (smta.org/expos). If you are in the neighborhood, please come by.