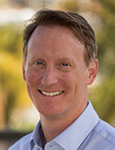 In 2018 the US Department of Commerce conducted an industrywide survey of all the nation's printed circuit board manufacturers. Fabricators groused about the scale of the paperwork, which was massive, as well as the focus of the questions, which in many cases required extraordinary data mining to provide the sought-after information. Still, the rationale for the Bare Printed Circuit Board Supply Chain Assessment was sound: That American PCB capacity issues extend beyond military needs into the medical, automotive and telecom sectors, and that Washington was largely unaware of the degree the nation's supply base has degraded relative to the rest of the world over the past two decades.
The findings made it into an interagency report titled "Assessing and Strengthening the Manufacturing and Defense Industrial Base and Supply Chain Resiliency of the United States" and was provided to President Trump that same year, showing bureaucracy is still capable of moving at times. Even better, they correctly summarized the situation:
To continue reading, please log in or register using the link in the upper right corner of the page.
---